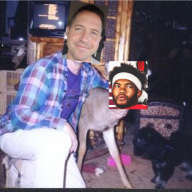 Joined

Jul 21, 2002
Posts

30,963
Reaction score

23,685
Location
Bc he really can't say anything other than that right after drafted the guy. Are you expecting him to say "we explored trade down opportunities but no one wanted to, so we were excited to draft Collins!" That's essentially saying "trading down was our first desire and then we settled for Collins when we couldn't." I'm not saying that happened, I'm saying you can't take keims words at face value that it didn't.
Yeah I read the comment from
@Stout
and thought the same thing.
It would be incredibly stupid and disrespectful to Zaven Collins to say that.
When I looked at players available and team needs at #16, there wasn't really a player that I felt had tremendous value and filled a big need. The Cardinals were in no man's land. If I felt that way, do you think an NFL team is looking to trade up? Hell no.
Keim's explanation for drafting Collins makes a ton of sense. Hicks was awful last year. Just like Gambo shared yesterday, in the last Niners game, both starting ILBs had like a 30 and high 20 something rating by PFF in those games. They both sucked royally and we're big reasons the Cardinals lost that game.
Collins and Simmons can be the Cardinal's version of Willis and Bowman, the Cardinal's version of Wagner and KJ Wright, the Cardinal's version of Kuechly and Davis. As much as the advanced analysis fan boys say LB isn't a premium position, many really good defenses are built around great LBs.