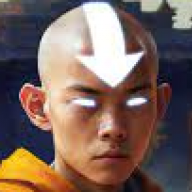 Guy Smiley
Administrator
Super Moderator
Supporting Member
Joined

May 15, 2002
Posts

25,610
Reaction score

19,224
Location
What cards do you really like and what perks do you have?

I have AMEX Platinum, B of A Rewards Visa, Capital One Venture One Visa, and a Barclays American Airlines Aadvantage MC.

I put most everything on the Amex. It have great travel perks too. I get Global Entry for free, and CLEAR although I haven't set that up yet. Just booked a weekend in Coronado Island at the Del and got a smoking rate, free breakfasts, early check-in, late check out. They have up to $200 streaming credits, $15/month Uber / Uber Eats credits, and a whole bunch more that easily offset the $695 annual fee.

My Cap One I hardly use anymore since getting the AMEX. I book all of my flights with American with my MC and get things like early boarding, free checked baggage, in-flight entertainment, etc. My BofA I hardly use except for my kids sometimes use it for gas in their cars. It's easy for me to track and I get like 3% back on gas purchases.