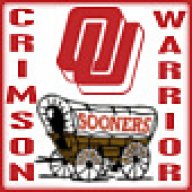 Joined

Oct 27, 2002
Posts

7,066
Reaction score

6,050
Location
You're contradicting yourself because you paint a bleak FA picture next year then argue the opposite here. But, not wanting to start (yet another) board-dominating argument, I'll just put a hard disagree here. My opinion is on the record many times. We'll see how it plays out.
Come on Stout. I get if your skeptical about being able to compete in 2024 but you're being a little over the top on this one.
In the NFL, which has done a great job of creating parity, one very good offseason can turn a 5-12 team into a 11-6 team.
Here's a really simple formula for success in 2024:
1. good draft (considers two top 12 picks)
2. Add a couple three mid-level starters in FA (we'll have the cap space to do so)
3. Murray plays at a high-level
I mean is the above really that far fetched? I wouldn't stake my kids life on it but I'd say there's a 66% the above will happen.