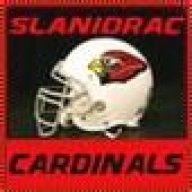 Registered User
Supporting Member
Joined

Jul 11, 2002
Posts

10,499
Reaction score

5,559
Location
Were this a good FO with a good track record, I'd probably support the pick and their opinion of it. It's a bottom 5 AT BEST FO, so how am I supposed to have this level of faith?

Also, sure, I may be wrong on the other players. May be wrong on Collins, too. I've been wrong a few times LOL That doesn't make me like this pick, unfortunately. Loved the Simmons pick; hate this one.
Absolutely SPOT ON! This front office deserves nothing but doubt from the fans. Their draft credibility is...well there is none.