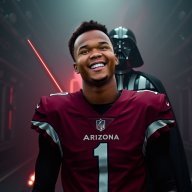 Joined

May 28, 2002
Posts

7,029
Reaction score

3,375
agreed, very sad day to be a Cardinal fan. Hopefully the truth comes out about what is happening but chances are we will never hear the exact truth.
This trainwreck everyone sees. Normally I'd think a player would CYA for future employment and not say anything, but the dysfunction is becoming a soap opera everyone is watching.
Now that these players are fired, they have twitter, and I for one would love to hear them go public.
We've had numerous issues with players in Keim's past, but it seems like Keim/Kliffy are racking them up this year at breakneck speed.