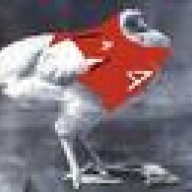 Joined

Oct 10, 2011
Posts

18,807
Reaction score

9,275
This is not in order of what teams I think are the best in the conference, but my guess as to where they will finish in the standings. Talent is a major factor but injuries and how motivated a team is to fight for a top playoff spot are also weighed in.

There are 4 teams I can see finishing with the best record... Denver, Sacramento, Phoenix and the Grizzlies.

I'm going with... Memphis. They've played very well with Ja out before, I think they're going to be really fired up, but I would put several teams above them as title favorites.

1. Grizzlies
2. Nuggets
3. Suns
4. Kings
5. Lakers
6. Thunder
7. Warriors
8. Clippers
9. Jazz
10. Wolves
11. Mavs
12. Spurs
13. Rockets
14. Pelicans
15. Blazers

I think the Pelicans are going to blow it up.

I think the Wolves should blow it up, but can't, because they owe all their picks to the Jazz.

I think my favorite, non-Suns, thing to watch will be the Mavs steady train wreck. Luka is one of the all time ball dominant players, Kyrie is useless without the ball... neither are keen on defense, Kidd can hardly manage his own ego, he will really struggle to manage Luka and Kyrie. Also, the rest of that roster sucks.

I hate what the Rockets did this off season, I wanted to put them lower but couldn't find see a path.

Despite slotting the Kings 4th, I think they'd be my second bet on a team to get the top seed. I think they're going to be super motivated and their home court is a real advantage, especially in the regular season.

The more I think about it, the more I want to drop the Nuggets to 4th based on the idea of Jokic showing up unmotivated and bored with regular season basketball... but I also think he's just too darn good for them to slip much.

The Lakers are my biggest variable. If LeBron and Davis combine for 120+ games, they could be really good... if LeBron's wheels finally fly off, they could be a train wreck.