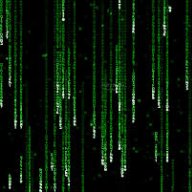 Father smelt of elderberries!
Supporting Member
Joined

Jan 27, 2005
Posts

32,918
Reaction score

10,749
Location
I hesitate to compare Crowder to Landale, but Jock can do more things than Crowder. He can play inside and out and is quite mobile for a man his size. Also, Monty has a lot of confidence in him, which is huge this early in the season.

A potential problem I see playing Landale at power forward is that it weakens the depth at center and creates a potential position conflict between Ayton and Landale. Ayton has always fancied himself to be a power forward, but I think Jock is better equipped to play the position.
I don't know why we would compare. They play different positions. The problem with Landale is he isn't very athletic. We watched what happened when Paul threw up that Oop to him. He couldn't coral it. That's something McGee had no problem doing. The way Landale is playing he is going to minimize the loss of McGee but not totally erase it. He does some things very well.
Crowder is still a better starting PF than Cam Johnson. He has been a bust as a starter so far. It's still really early and he may come around but so far he doesn't appear to be the answer at PF. Landale doesn't make up for the loss of Crowder at all IMO. We didn't just lose McGee. We lost McGee and Crowder.