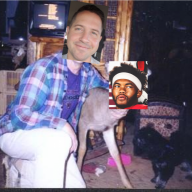 Joined

Jul 21, 2002
Posts

22,774
Reaction score

9,442
Location
U draft two running backs, both undersize
Draft picks are lottery tickets
If you need a position, it's smarter to use more picks since the chances that 2 players don't work out are smaller than one.
You must be registered for see images attach
I decided to test a few things. I wanted to see what you get when you wait to draft a CB later. Tay Gowan is a nice prospect, but I would be scared to rely on him early.
Barmore would make the Cardinal's front seven pretty stout. Having a DL of Watt - Barmore - Allen - Fotu - Lawrence would be pretty dadgum strong. I think I would actually move Milton Williams to back up Chandler and have him lose some weight and try him as an edge like Chandler.
I traded back up when I saw that Bateman and Elijah Moore dropped. Pretty much a flip of the coin one which one I would take, but I went with the size guy in Bateman.
I've run through dozens of simulations, and it looks like from the sims, that if the Cardinals want a RB they probably have to use their 2nd rounder on one because the drop-off looks big after Harris- Williams - Ettiene.
Tommy Tremble was a good value and honestly, I hate drafting 7th rounders in these simulations, so I traded three picks to get Tremble who was a MONSTER blocker at ND and has some upside as a pass catcher.