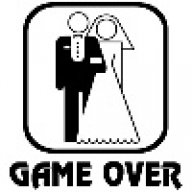 Chopped Liver Moderator
Super Moderator
Moderator
Supporting Member
Joined

Aug 19, 2005
Posts

39,735
Reaction score

2,218
And a desperate last second screw it throw away from 0-4. And two of those losses were against Miami with a rookie and one of the worst Pats teams ever, especially on offense.

Some fans seems content as we currently have the 7th seed despite a hard downward trend in the teams performance. Especially on offense and coaching.

There are 3 teams 1 game behind us and while we play the Rams who will surely own us the Vikings play the Jags and the Bears play the Lions. The Niners play the Bills which is tougher, but I wouldn't be surprised if they win that one.

By the end of next week odds are that we are out of the playoff spots as the Vikings will be 4-1 in their division and we will be 2-2.

The Vikings still have to play the Bucs, Bears and Saints. But we have the Rams twice and the Niners getting healthier.

Kliff needs to sort himself out. But I just don't think he can, otherwise we wouldn't be in this situation already.
Content is the wrong word. I think a lot of people's expectations got shifted due to our hot start. Most of us said we were between a 7-9 win team at the start of the year, and that is exactly where we are 'trending.'