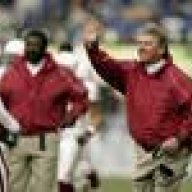 Joined

Sep 2, 2002
Posts

13,110
Reaction score

8,511
Most of the rhetoric that you post is on emotion and hyperbole, not facts.
You're going to have to be a bit more specific than this. Are you saying that Jon is being hyperbolic about this film?
Again, I have not seen the movie, I really don't anticipate seeing it, don't follow QAnon stuff so I can't comment on the merit of the movie.
It's cool that you won't do any digging into this story whatsoever, but I'd love your thoughts on supporting a movie that's being pushed hard by Trump/Bannon/the Q community. Seems like that would be worth digging into, no? This whole angle about a vast international kidnapping ring sounds incredibly scary - is it really a thing, or being juiced by people pushing an agenda?
Perhaps without emotion and hyperbole, and hopefully facts?