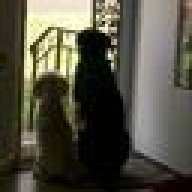 Joined

Jul 14, 2005
Posts

14,974
Reaction score

2,966
Location
In a 16 game season you're going to win and you're going to lose. I can handle losing but I can't handle losing to a vastly inferior team. The Rams couldn't score more than 10 against the Redskins and were basically shutout at home against Pittsburgh but today, they didn't squander one single opportunity and we gave them a lot today. They didn't earn this win but we sure earned the loss.


The Good

Chris Johnson-83 yards on 16 carries for an average of 5.2 yards. Take away the 21 yard run he had and he still was rushing on a 4ypc clip but apparently that wasn't good enough to get the ball with only 2 yards to go.

Fitz-Another near 100 yard game but 1 play nearly spoils the entire day he had. His fumble was huge.

Floyd-Great to see him get some catches in.

Cat-Man-He was called on to keep us in the game and he did. Sadly, they didn't give him a chance to come through late in the game.

The Bad

Defense-Looked brilliant at times and down right awful at times. The end of the game allowing Gurley to run on them like that was disheartening. When we needed them to step up, they didn't and on the Rams last TD drive, after a long offensive drive by us, there was no excuse to fall apart against such a mediocre offense.

Red Zone Offense- The reason why this isn't in the ugly column is because at least we came away with points but otherwise, it was horrible. 1 TD other than the one we got and the game turns out differently.

David Johnson-2 terrible plays by him in the 1st quarter set the tone for this game. The fumble on the opening kickoff and then dropping a sure TD that would have tied the game.

Offensive Line-They've been great all year until today. 4 sacks and Palmer was hurried most of the game which caused him to make bad throws even when he had time. They even screwed up when we got a deep pass interference. An don't get me started on the ole' play at times. They need to fix this.

Final Drive Play Calling-I admit I was a little hard on BA at the end but for God's sake what stupid play calling. 2nd and 2 and driving for a potential winning score and he throws it 3 straight times. This is Andy Reid stupidity. While I'll give him the 2nd down screen that was just busted up by a lineman, the next 2 play calls are inexcusable. 2 deep throws when all we needed was 2 yards. Get the 1st down then go deep if you want. Get into FG range then go deep all day but 2 yards is all we needed and he simply crapped the bed. Some blame Palmer but he was hurried so much today that it's no wonder he made bad throws. We have a goal line play where Shipley comes in and plays fullback and we run it up the gut. We have a 200lb RB behind a 300lb offensive lineman. If you can't get 2 yards on the ground then I don't know what else to say. If we run twice up the gut and fail then so be it. Hell, if you're going to pass it, why not go short slants or something and not these deep outs.

Carson Palmer-Yes he had a big number day but an interception on a grossly under thrown ball that should have been a TD as Brown his both his men edged out. And, at times, he looked scared rushing his throws, especially on those misses late.

The Ugly

3 Turnovers-Can't be -3 in the turnover column and expect to win. But turnovers I can handle. The 17 points off of turnover to a garbage offense I can't. And the fumble on the kickoff set the tone.

Officiating-Let me say I am not blaming this loss on the officials. Not one iota, however, their performance really didn't do us any favors. The missed late hit calls and when they finally do throw a flag on one, they pick it up even though it was blatant but the big play was the fumble. Late in the 3rd with the Rams deep and the Cards down by 5, Foles passed to Cunningham and he is hit immediately by CC and a couple of other troops and he clearly fumbles and we recover inside the 5. That could have been a game changing turnover especially if we score there but the officials say forward progress was stopped even though anyone with 1 working eye could see that he was still moving was one of the worst calls I've ever seen. Horrible call. What's even more horrible is that there was no whistle signifying forward progress was stopped. BS call if there ever was one.

That's all I have. I hate losing but hate it worse when we lose to an inferior team. Completely destroys any advantage we had over Seattle and, believe it or not, puts the Rams 1 game back of us. Another win by them and another loss by us and guess what? They are in first. And the schedule doesn't get any easier as we have the Detroit, Pittsburgh, then Baltimore, 2 of those on the road. I said that I would put this team up against any in the league and I still feel that way. Hopefully we can learn from this and move on from here. On to Detroit with them on a short week and we better come out firing next week.
Last edited: