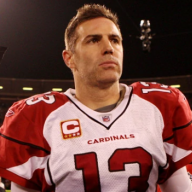 Joined

Jan 21, 2004
Posts

4,415
Reaction score

947
FWIW An update from Albright on Payton from the recent PHNX podcast:

1. Not necessarily the guy in Denver. Still other coaches who are going to get vetted.

2. Things have slowed down with AZ as he isn't one of MO's "guys". Could still interview.

3. Cardinals are going to interview Gannon who is the DC for Eagles for the HC job.

4. The cost of Payton in terms of salary and draft picks has turned off some teams.

5. Oh and he said that VJ is a legit candidate for our HC role which is just terrifying.
Last edited: