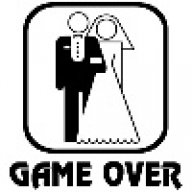 Chopped Liver Moderator
Super Moderator
Moderator
Supporting Member
Joined

Aug 19, 2005
Posts

43,848
Reaction score

8,025
So to answer your question first a takedown in an of itself is not anything special if they don't achieve control after it. It also doesn't mean much if they don't improve their position. If they do and are attempting submissions or landing punches. They are winning the round. If the fighter on the bottom is landing shots and attempting submissions then that takedown isn't worth anything.

On the 30-27 card that was for Quinlan. One judge had it 29-28 Schiro and I scored it 29-28 Quinlan.

Hope that helps. If not we can continue this conversation. Or if you have other questions.
It definitely makes sense and it is pretty much like UFC rules. I usually only watch UFC these days, so I didn't know that the rules on takedowns are essentially the same. The way that you and I both scored it was exactly the same. I also have no problem 29-28 either way. I was only miffed by the 30-27 Schiro.