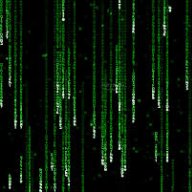 Father smelt of elderberries!
Supporting Member
Joined

Jan 27, 2005
Posts

32,927
Reaction score

10,763
Location
oh look. 4 of the 5 bully boys have shown up on queue

the cold hard truth is that you are 1tinsoldier-haters because i have been absolutely right about the few, but important flaws in Booker's game for 4 years, and the only reason i keep posting about them is that he keeps repeating them, unfortunately proving me right each time

just like some keep complaining that Ayton is not aggressive enough
why do they keep repeating the criticism and picking on him?
not because he must have "kicked their dog"
BECAUSE HE STILL PLAYS SOFT TOO OFTEN

i get your fanboy pain, and how it makes you want to hurt me
that's how bully boys handle their pain

my favorite Suns player is Chris Paul because he's a smart, team player
but though i absolutely feel that he's been unfairly dissed on this forum
especially lately
i never once cried about it or tried to silence or bully anyone about it
like a clique of mean-girls in grade school

yes, Sarver was the bully at the top running the Suns
and my little experiment shined some light on how bully's operate here as well in their little hyena pack
LOL-ing together
the same bullys did manage to drive quite a few other original thinkers off this forum
and it was always just a matter of time before you pushed me out
you have in the past, and i came back and just stopped responding to the attacks
but today could be the day...
i'll think about it
i don't really want to give the mean-girls the satisfaction
So still deflecting is the choice.