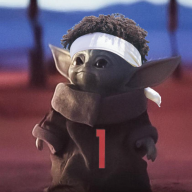 Super Moderator
Super Moderator
Moderator
Supporting Member
Joined

Sep 14, 2002
Posts

36,395
Reaction score

24,154
Location
This year's ranking of baseball's top 100 prospects, led by the Orioles' future star catcher, the Royals' Bobby Witt Jr. and two Tigers.
theathletic.com
7 DBacks in the top 100
Age:
21 | 5-10 | 165 pounds
Bats:
Left |
Throws:
Left
Drafted:
No. 16 in 2019
Previous ranking:
No. 23
Carroll's 2021 season ended after just seven games, when he suffered a significant injury to his non-throwing shoulder on a home-run swing and had to undergo surgery to repair it. He started off on fire, going 10 for 23 with two homers, but now he's entering his age-21 season with just 215 pro plate appearances, none above High A. Carroll spent much of the rest of 2021 sitting in the front row at Chase Field with scouts, asking questions to try to make something of the lost year, while also rehabbing intensively every day over at Salt River. Carroll is a five-tool talent who could have been a candidate for the first overall pick if he were taller, but there's plenty of power and bat speed in his 5-10 frame, and he should be a plus defender in center with plus-plus speed. The one real question about him, beyond specious complaints about his height from scouts who've listened to too much Skee-Lo, was how he'd fare against better pitching than the private-school competition he faced in high school. The limited sample we have so far is encouraging, and every scout who's seen him seems to come away believing he'll end up with a 60 hit tool. He has .300/.400 AVG/OBP potential, and a full season this year would probably put him in the overall top 5.
31. Jordan Lawlar, SS, Arizona Diamondbacks​
Age:
19 | 6-2 | 190 pounds
Bats:
Right |
Throws:
Right
Drafted:
No. 6 in 2021
Previous ranking:
Ineligible
Lawlar had the best package of tools in the 2021 draft class, and if he hits like the Diamondbacks expect, he'll be a five-tool player who's among the best players in his league when he reaches his peak. Arizona took Lawlar with the sixth pick out of a Dallas-area private school, drawn to his athleticism, his plus speed and plus arm, and potential for plus power in time. He has quick wrists and shows good bat speed, although he didn't face much quality pitching with his high school team, and didn't get to play as much over the preceding summer due to the pandemic. Unfortunately, Lawlar hurt his non-throwing shoulder in his second pro game in the Arizona Complex League, requiring surgery to fix a tear in the posterior labrum and ending his season, although it did mean he could spend some quality time with Corbin Carroll at Chase Field. It's a lost opportunity for some at-bats but shouldn't affect him in the long term. It comes down to the hit tool: If Lawlar hits, he'll be in the running for the top overall prospect next year.
Age:
22 | 5-11 | 175 pounds
Bats:
Left |
Throws:
Left
Drafted:
No. 63 in 2018
Previous ranking:
No. 61
A three-time top 100 prospect, Thomas went from a hit-over-power kind of prospect before 2021 to a hit-and-power kind of prospect during the season — not a 30-homer guy in time, probably, but someone who could hit .300 with 20 bombs regularly in his peak years. Thomas has natural feel to hit, even with a slightly awkward setup, consistently putting the bat on the ball at above-average rates everywhere he's played. He was 19 the last time he played in real games before the pandemic, and came into more strength in the interim. He hit as many homers in a half-season in Double A than he did in all of 2019, then had a blast in the thin air of Reno, with eight more homers in 34 games. Thomas is intelligently aggressive at the plate, looking for a pitch he can drive with the ability to put the ball in play if he doesn't get it. He's a plus runner who has never had success on the bases, running at about a 60 percent success rate throughout his career, and should be a 60 defender in center. He doesn't have the same pure upside as system-mates Carroll and Lawlar, but he projects to be an above-average regular with a high floor and should be in the majors before the midpoint of this season.
Age:
22 | 6-2 | 203 pounds
Bats:
Switch |
Throws:
Right
Previous ranking:
91
Perdomo wasn't ready for the majors when he got an emergency call-up to start the 2021 season, and struggled badly when he went to Double A a few weeks later, so the Diamondbacks sent him to Salt River for a few weeks to rework on his swing and improve his conditioning. He returned to hit .321/.407/.530 in 35 games in Double A the rest of the way, and finished the season with a far more successful cup of coffee in Arizona, making much harder contact in his return. He's a switch-hitter with good bat speed both ways, but it's cleaner and more direct from the left side, where he hit all six of his homers last year (even with good loft in his right-handed finish). He's a plus defender and at least a 60 runner with plenty of arm strength for the left side of the infield, and he's shown good control of the strike zone throughout his brief career. Even if he never comes into double-digit homers, he's a solid regular, but these small swing adjustments and his physical maturation point to at least 12-15 homers down the road.
74. Ryne Nelson, RHP, Arizona Diamondbacks​
Age:
24 | 6-3 | 184 pounds
Bats:
Right |
Throws:
Right
Drafted:
No. 56 in 2019
Previous ranking:
Unranked
Nelson was a two-way guy for two years at Oregon, then worked in relief and as a starter in his junior year, walking 41 men in 65 innings for the Ducks. Arizona still took him in the second round, betting on his athleticism and that his arm speed might pick up once he was used correctly. They were right; he touched 99 this year, worked 93-96, with potential plus pitches in both his slider and his splitter. He kept getting better as the season progressed; after a rough start in Double A where he walked 15 men in his first four outings, he walked nine men total in his last 10 starts, striking out 78 in 58 innings. Nelson works with a no-windup delivery, uncommon but not necessarily a problem for a starter, getting on top of the ball well and giving power to everything he throws. The Diamondbacks' trio of top pitching prospects (Nelson,
Drey Jameson
,
Brandon Pfaadt
) could go in any order, but Nelson is the safe bet who offers the strongest combination of current stuff and command.
84. Drey Jameson, RHP, Arizona Diamondbacks​
Age:
24 | 6-0 | 165 pounds
Bats:
Right |
Throws:
Right
Drafted:
No. 24 in 2019
Previous ranking:
Unranked
Jameson made a ton of adjustments in 2021, his first full season in pro ball (after a year when he didn't go to the team's alternate site), from mechanical changes to adding a pitch to learning how best to deploy all of his weapons. Jameson can now sit 96-98 with his four-seamer but has introduced a two-seamer at 90-92 to get some quicker outs, along with a plus slider and above-average changeup. He's very athletic, which he has to be given his hurry-up delivery. He's online to the plate and gets on top of the ball well, but he comes off the rubber quickly and only someone this athletic could repeat his delivery. He's more a control guy than command and probably always will be given how he pitches, but he's probably going to miss a ton of bats and get weak contact when he doesn't. He's the big upside guy among the Dbacks' Big 3 pitching prospects, less of a sure thing than Ryne Nelson or Brandon Pfaadt, but the guy most likely to end up a No. 2 starter.
87. Brandon Pfaadt, RHP, Arizona Diamondbacks​
Age:
23 | 6-4 | 220 pounds
Bats:
Right |
Throws:
Right
Drafted:
No. 149 in 2020
Previous ranking:
Unranked
Pfaadt was the Diamondbacks' fifth-round pick in 2020 out of then-D2 Bellarmine University, which has produced just one big leaguer in its history, right-hander Todd Wellemeyer, and signed for just $100,000, but has turned out to be their best prospect from that class. Pfaadt is a big, physical right-hander, 6-4 and 225-plus, who fills up the strike zone with three pitches, touching 97-98 but sitting 93-94 with good sink and some natural cut. He doesn't have a clear plus pitch, but repeats his efficient delivery well for average command already, dominating two levels of A ball before running into some home run trouble in Double A (12 in 33 innings, although nine of those came in two starts). He may not have the pure upside of some of Arizona's other arms, but he has a fastball that plays, a great delivery, and a strong build for 30-plus starts a year.