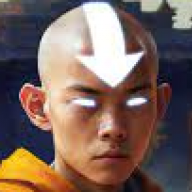 Guy Smiley
Administrator
Super Moderator
Supporting Member
Joined

May 15, 2002
Posts

25,602
Reaction score

19,209
Location
@jf-08

is a cold brew simply coffee on ice or are things added to make it sweeter?
Here's a good article explaining the differences:
Learn about the differences between cold brew vs. hot brew, how much caffeine is in each, what to expect from taste, and so much more!
yourdreamcoffee.com
Cold brew vs. hot brew: the flavor difference​
Cold brew coffee is known for its smooth, chocolatey flavor. This is because cold water extracts more complex flavors from the beans than hot water does.
Additionally, since no heat is used in the cold brewing process, there is less bitterness and acidity in the final product.