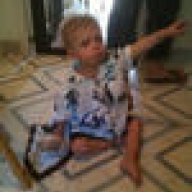 Joined

Oct 27, 2004
Posts

4,045
Reaction score

3,848
Sean Kugler - o-line guru. Yet our o-line has mostly been atrocious under his tutelage. And I don't want to hear about injuries. Every team has them. Coach up the backups.

Buddy Morris - Strength and conditioning coach of the year. Yet we seem to have more soft tissue/soft players injuries than I can ever remember.

Jeff Rogers - ST guru. Yet we can not block for returns at all. The returner is usually gobbled up in 2 seconds. The KR will bring the ball out of the EZ resulting in penalties and starting position at the 10.

Billy Davis - just kidding, everyone knows he sucks.

seriously though, what is the deal? Why do players leave here and become pro bowlers and alleged expert coaches come here and fail?