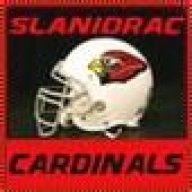 ASFN Icon
Supporting Member
Joined

Jul 11, 2002
Posts

13,636
Reaction score

11,329
Location
Here are some candidates I think should be considered. Not household names but they have made a mark where they are at.

Ejiro Evero, Defensive Coordinator, Broncos
Evero made his first appearance on our list last year. While Denver is still working its way through a new quarterback acquisition, the defense has been dominant. Denver is third in passing yards per attempt, tied for second in passing touchdowns allowed and fourth in first downs allowed via the run. Evero comes from the Rams, where he was the defensive passing game coordinator for the 2021 Super Bowl team. He was one of McVay's initial hires in L.A. back in '17.

Brian Callahan, Offensive Coordinator, Bengals
Callahan interviewed for the Broncos' vacancy a year ago, a job that ended up going to Nathaniel Hackett. Players rave about Callahan's demeanor and the way he can grip their attention in meeting rooms. Joe Burrow praised the offensive staff as one that effectively avoids micromanaging. The son of legendary offensive line guru Bill Callahan, Brian held various coaching assistant roles in Denver during the Peyton Manning era before taking QB-centric roles in Detroit (2016–17) and Oakland ('18). One former NFL coach who knows Callahan well says Callahan "has a great personality, is really smart, relates to players well and is creative." Bengals head coach Zac Taylor tells us: "One of the smartest guys I've ever been around. He has a tremendous IQ, his background growing up in a coaching home, all the success he's experienced. … He brought that to Cincinnati to help us become a winning team."

Ben Johnson, Offensive Coordinator, Lions
Any time you hear the m-word—"McVay," that is—thrown around in a conversation about coaches, your ears perk up. Johnson, who is not from the McVay coaching tree but is viewed as an up-and-coming young offensive mind, has carved out a niche as a future offensive trendsetter all on his own. The former walk-on QB at North Carolina broke into the NFL back in 2012 with the Dolphins and has helped the Lions transform into the second-highest-scoring offense in the NFL through three weeks. If there is a surprise name in this cycle, it will be Johnson's. He also worked under a hard nose HC in Dan Campbell.

Ken Dorsey, Offensive Coordinator, Bills
The Bills' offensive coordinator is picking up right where Brian Daboll left off. Fiery? Sure. Talented? No doubt. Dorsey was on staff for the near-undefeated, NFC champion 2015 Panthers as well.

Mike Kafka, Offensive Coordinator, Giants
Kafka was behind Eric Bieniemy in Kansas City and needed an opportunity to break out. Unfortunately for Kafka, Bieniemy never got a head coaching job despite a good deal of interviews. Potentially the next hire off the Andy Reid tree, Kafka is already making his mark in East Rutherford, letting loose Saquon Barkley and helping repair the damage sustained by Daniel Jones after a few rough seasons.
Are you suggesting one of these guys for head coach?