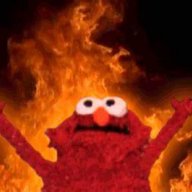 ASFN IDOL
Supporting Member
Banned from P+R
Joined

Jan 2, 2003
Posts

84,765
Reaction score

53,549
At this point it's either that or play the band-aid Keim philosophy.
This team is trash. We won 4 games last year with the players we had. How much worse can it get?
We are going to have to turn this roster over to get better. We are going to have to like it or lump it.
Except we're not really turning this roster over. We're re-signing a BUNCH of low-level cheap players from last year and NOT turning over guys like Conner/Ertz while ALSO pushing cap hits like Watt and Hudson into next season.
It's half-measures that accomplish nothing in the present AND moves that will handcuff the cap in the future.