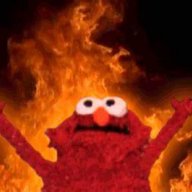 ASFN IDOL
Supporting Member
Banned from P+R
Joined

Jan 2, 2003
Posts

84,775
Reaction score

53,593
xc_hide_links_from_guests_guests_error_hide_media

Woof.
The same GM who also put this defensive staff together.
The same GM who spent his big FA money on a sure to break down Watt and a loser in AJ Green. Also grabbed us a CB who decided to quit rather than play. And so far, looks like he blew yet another draft.
The same GM who apparently has been absolved of Wilks, but even if that's the case, again, personally selected McCoy as his OC and then blew a first round pick on Rosen, threw 20 million at the laughable corpse of Sam Bradford and spent big on Alford and Swearinger amongst a raft of other terrible moves and draft picks.
I could go on and on here...