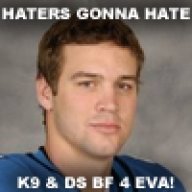 Joined

Apr 30, 2003
Posts

30,484
Reaction score

4,846
Introduction:
This is my run down of the offseason that the Arizona Cardinals are going to embark upon. I will go over some the oppourtunities the Cardinals may have in front of them, some of the hard decisions that will need to be made, and present as many options as I can. Of course these are my opinions on what will go on this offseason, and how I think the Cardinals would handle them (so instead of writing "I think" in front of every sentence I will note it here). So, as Pariah labeled me, this is just the Wooden Nickel's write up. Please feel free to pick it apart.
Picking a path:
Waiting on Players and coaches decisions:
There are two ways this offseason can go, at least when it comes to the offensive personel and coaches. Todd Haley, Kurt Warner, and Anquan Boldin are inter-twined this offseason. If Haley stays it will be more likely that Warner comes back, and if Warner comes back we are going to be passing a lot next year. That being said it would make sense to bring Boldin back as well. Now, even if Haley leaves for KC there is a chance Warner still comes back, and yet again Boldin would be a needed assest to continue this aerial attack the Cardinals are known for. Now, if niether Haley nor Warner comes back, then it would be time to trade Boldin.
If Haley, and Warner leave, you trade Boldin because there is simply not going to be enough passes to keep both Fitzgerald and Boldin happy. With Haley, Warner, and Boldin all gone, you will see a push towards a more balanced offense, that will start to run the ball a lot more. Fitzgerald, Breaston, Doucet and Urban is a great WR core in itself. Add a solid/good running game to that, and the Cardinal will still have a very potent offense.
And if that is not enough. Even if Haley and Warner come back, Boldin still might be traded if things continue on from the beginning of last season. We should all expect a high profile situation with Boldin all offseason until he is signed or traded.
This all needs to be said cause it will come up later in this "blog/story/thread/what ever you want to call this".
Positional Needs:
The next path that needs to be chosen is what positions need to be addressed and upgraded.
Code:
Positions of Need this Offseason (in order of priority):
1. OLB
2. RB
3. TE
4. 3rd Saftey <--- With Pendy gone. No longer a need. Replace with NB.
The OLB position is a position of need. Whether we want to admit this or not, the fact is our OLB situation is horrible (I will go into detail later). The problem with this situation is that there is not going to be too many solid oppourtunities for a starting OLB this offseason.
The next position of priority would be the running back position, and getting one more running back
may
not be enough. Once again, there are going to be options out there for the Cardinals in free agency and the draft, but not too many.
The next position that would need to be addressed would be the tight end position. Ben Patrick is a fantastic receiver but his blocking is sub average and he is injury prone. The good news here is there are going to be a lot of oppourtunities to upgrade this position this offseason, both in the draft and in free agency.
My final "need" position is the 3rd saftey spot.
EDIT: With Clancy gone this is no longer a need. Look for the Cardinals to get a NB this offseason. Which would be a important position in a more traditional defense.
Now this is not to say that is all the Cardinals should be looking for. There is a lot of other areas that can be upgraded, and if oppourtunities arise to better this team then the Cardinals should sieze those oppourtunities. Yet, those four positions can really help this team because even more dangerous.
Taking care of our own:
One thing I do like about the Cardinals philosophy is that they look at what they already have on the roster and try to keep a core of players together. Continuity, team chemistry, and familiarity plays a big part in winning organizations.
The Cardinal have a lot of work to do this year to keep a good number of core players within the organization. This is scary because the Cardinals are painfully slow in getting deals done, and have some sort of multi-tasking deficiancy. But the situation is what it is, and we as fans will have to agonize through it like we always do.
Cuts:
Let's look at some players that are under contract. Even with close to 41 million under the cap, money will be needed to extend current players, sign free agents, and sign draft picks. This means trimming some players who are getting paid beyond their production.
Code:
Cuts:
1. Edgerrin James
2. Chike Okeafor *
Edgerrin James is slated for 6.7 million dollars next season. He will be released, and it will be good for both sides since there a philosophical difference between the Cardinals system, and James' running style.
Chike Okeafor is slated for 5.4 million dollars next year, and his production has dropped off considerably, and his age is a factor as well. *The only way I see Okeafor staying with this team is by taking a pay cut AND agreeing to having to earn his spot on the roster next year. From what we have been told these two cuts could give us another 7 million in cap space.
Expendable Players:
Staying in the vien of players under contract that might be leaving let's look at some expendable players. These players are cheap enough to keep around and to bring into next year's training camp, but could be released at any moment between now and the final 53 man roster for 2009.
Code:
Expendable Players:
1. Alan Branch
2. Aaron Fransisco  Edit: Believe it or not the firing of Clancy can reduce Fransisco's role to strictly ST, where he is worth keeping around.
Alan Branch is the first player that comes to mind. Alan has been a huge dissapointment at the NT or any DL position. He has the ability but his work ethic and commitment level come to mind. The NT position is an area where the depth can be scary so he takes up a valuable position on this team. He has an offseason to show what he can do or he will be gone before the start of next season. A NT that is inactive for most the season can be found for less than the 1.8 million Branch will make next year.
Aaron Fransisco is another player who needs to step up or will be shipped out. Making 1.4 million next year, and being a liability in coverage is not a good mix. His special teams play is very good but the emergence of Michael Adams has made Fransisco expendable. As stated above the 3rd saftey position is an important one, and the Cardinals shold want a saftey that can play special teams, and not a special teams player that can play saftey.
***EDIT: With Clancy gone the Cardinals don't need a 3rd safety and that could save Fransisco's job, by using him less on defense and more in ST's
Contract Extensions:
Extending or re-working players' contracts is a tricky situation. First off the situation is not as time sensitive as when dealing with free agent. But there are three players that are huge priorities on this team. It is time to take care of them between now and the start of next season.
Code:
Players Needing Contract extensions(in order of priority):
1. Adrian Wilson
2. Anquan Boldin**
3. Darnell Dockett
-----[Wait until after preseason]------
4. Steve Breaston
5. Mike Gandy
Adrian Wilson tops this list because he is a leader, he is an example to younger players, he is a pass rusher, he is a play maker, and he is a HUGE part of the Cardinals defense. The Cardinals should make Wilson a Cardinal for life (not to mention it will take the bite off the 5.6 million he is set to earn this year). Wilson, along with Dansby and Dockett are the core of this defense.
Anquan Boldin gets the ** because his value rises or drops with Kurt Warner's plans to play or not. With Kurt at QB Boldin is a huge and needed weapon. Kurt and Boldin counter blitz's like no other tandem, and one bad tackle can lead to Anquan Boldin blazing down the field. Boldin is an multi-time all-pro, he is a #1 reciever and a great all around football player. Not to mention his teammates respect the heck out of him, and feed off his play. A little money in his pocket will up his production even more. Yet, with all that being said. If Warner is not around, then I doubt there will be enough passes to be shard between Fitzgerald and Boldin. Thus Boldin would be expendable. I personally think at least Warner is coming back, and that if the money is right Boldin will be here next year with a new contract and attitude. That being said, he did say we was never signing with the team again. So, yet another variable to the situation.
Darnell Dockett, love him or hate him, he is a player. He has the ability to make big plays, he has the ability to play the run, play all three DL positions, he has the ability to pass rush, and he has got a nasty attitude to boot. It is time to sit down with Dockett and ask him what will make him happy. His contract is pretty good right now (4.2 mil this season), the question is what does he want. More money now? More money entirely ? More years ?
If we are talking about extending players' contract then Steve Breaston must be brought up. He is a bit of a wild card himself, because he becomes the #2 guy if Boldin leaves. He is a free agent after this up coming year. The Cardinals do not have to deal with this situation now, but after the draft, or at the begining of next season might be a good time to offer him an extension. Breaston's attitude fits the Cardinals new found toughness, and the kid is a playmaker at WR.
Mike Gandy, needs to be addressed as well, but like Breaston it can wait till later need be. First off his current cap figure is decent (5.8 million) and an extension may drop that down a bit. Not to say he hasn't earned his money, but the Cardinal have finally found an offensive line. Mike Gandy is versitile, playing guard or tackle, and has shown to be a pretty good left tackle for the Arizona Cardinals. I would like to see him stay in Arizona for a good amount of time.
Cardinal Free Agents to be:
Being a Penguins fan (yeah I know throw the tomatoes cause it is a Pittsburgh team, commecials during hockey have been hell) I know what can happen when a team almost wins it all and then has a lot of free agents to account for....bad things man....bad things. The Cardinals front office has to get off thier butts and start dealing with these situations now.
Code:
Free Agents to be that NEED to be re-signed (in order of priority):
1. Karlos Dansby
2. Kurt Warner
Now hold your horses there are more to come but these two players NEED to be resigned. Money be damned. Karlos Dansby above Warner ? Am I nuts ? No, Dansby is so key to our defense, and the new found success here in Arizona has energized him. I really can't think of too many ILB's in a 3-4 defense that could replace him. At least players that the Cardinals would not end up spending the same huge amount of money in free agency for. Dansby has speed, can tackle, can blitz, can cover, and has become the verbal leader on defense. He is the havoc you need as a WILB in a 3-4 defense. The Cardinals need him or the defense will crumble.
Kurt Warner. Seriously do I need to say anymore ? Ok, then I will. The guy is playing at a level that is insane. Look I like our offensive line but it is not a great line. Warner could be productive with three offensive linemen. He may be old, he may be an injury risk, and he may have "turn over problems", but the good has outshined the bad by such a wide margin that how could you complain ? I can't. His age gives him the ability to carve up defenses, if he gets injured Leinart goes in (pretty good backup), and his amount of turnovers have sharply decreased. Not to mention he has been playing the last year and half at a level where others dream. EVEN FURTHERMORE, he is starting to get that really scary rapore' with his recievers. I think it took him a while to adjust from the quick Isaac Bruce, and Torry Holt to the beasts in Fitzgerald and Boldin he even said so. Hopefully he returns, the Cardinals WILL sign him, I am sure of it.
Code:
Free Agents to be, nice to have at the right price(in order of priority):
1. Clark Haggans
2. Brian St.Pierre
3. Elton Brown
4. Ralph Brown
5. Antonio Smith
6. JJ Arrington
7. Terrell Smith
8. Bertrand Berry
9. Ben Graham
10. Monty Beisel
Clark Haggans was a very productive vet, and role player. I would like to see the Cardinals sign him to a decent two year deal for depth. He would be a key player in our weakest area for us next year. Not to mention he is just a good all around football player. The bang for your buck is optimal with Haggans.
Brian St.Pierre, he is so high on this list because he should be a gimme. Give him a 3 year deal at a rock bottom price. The guy know the system, and seems to be decent at running the offense. Should be an easy sign for a guy that could come in VERY handy in a bad situation.
Elton Brown is a head scratcher. Being a Superbowl team our roster will be closely looked at. Elton Brown is a MONSTROUS man who is a pretty good run blocker. He would be great for depth but with Brandon Keith waiting in the wings it is a matter of how much money has is looking for and what he can get on the open market. There are going to be options out there for depth offensive linemen that may come cheaper and have better skill. With all do respect to Elton of course.
Ralph Brown is a good 4th cornerback. His is getting up in age, but you cannot deny his production last year. What will happen to him this offseason will be a mystery. He is not going to solve our 3rd Saftey issue either since there is no way he could be a #2 CB or a 3rd Safety. (more on that later) At the right price, and the knowledge he will have to batte for a roster spot he would be nice to have back.
Antonio Smith, now hold on. He is one of my favorite players, and he has played very well for us this season but there is a reason he is so far down this list. We must face the facts. He knows he can make
A LOT
of money this offseason. With Calais Campbell, and Kenny Iwembema looking solid, Smith might be looking for too much money for the Cardinals to keep him. Not to mention with all the work the Cardinal have to do with other players, they may not have the time to get a deal done with him as well. I don't see Antonio Smith being a Cardinal next year. I wish him the absolute best, he is a GREAT story as well.
JJ Arrington had a good year, but there are still questions about him. Not to mention his durability was questionable this year too. There are a lot of "speed guys" out in the NFL that run a 4.4 and have his quickness. I think this spot could be upgraded. Not to say I would be dissapointed to have him back at the right price.
Terrell Smith, once again no disrepect here. But his barganing chips are EXTREMELY weak. If he signs for a reasonable amount then I would like to have him back. But free agency will be filled with old, but highly skilled fullbacks this offseason.
Bertrand Berry, it makes me sad to put him here. I love B-Train. He is the first free agent in a long time to come here and start producing. But he is old, his production is down, and he is just a role player. The Cardinal cannot break the bank for this guy, and if there are to be contract talks they gotta be quick and agree-able. After playing in the Superbowl I can see some other team over-paying Berry and getting him to leave AZ.
Ben Graham, did a good job for us at the end. Give him a 1 year contract and an invitation to camp, nothing more.
Monty Besiel, he is good on special team, and can play well at ILB but Ali Highsmith can do this as well, and for less money. If he accepts a 1 year contract and an invitation to camp, with nothing more then bring him in.
Code:
Restricted Free Agents:
1. Gabe Watson - Highest Tender Possible
2. Steven Spach - low tender
3. Leonard Pope - low tender
Gabe Watson had a pretty good year for a guy playing on one leg. I think he is going to be a force to be dealt with next year. Give him the highest tender to fend off other 3-4 teams from even thinking about signing him, and if they still try to sign him away, then match their offer. There is no amount of value that would equal losing Big Gabe. He is a key player for us, especially with Branch not playing up to his potential.
Steven Spach should be given a low tender and an invite to camp, if he is healthy enough to come to camp by then. He was a decent TE, and should be given a fair shot at a roster spot.
Leonard Pope should be given a low tender, if any, and nothing more than an invite to camp. He is also an expendable player, but even more expendable than Branch or Fransisco. Pope should be let get if a roster spot it needed. He is not a NFL caliber TE, at least IMO.
Code:
Exclusive Rights Free Agents:
1. Ben Patrick
2. Lyle Sendlien
3. Tim Castille
4. Michael Adams
5. Kellen Dykes - Signed already
6. Lance Long - Signed already
7. Dennis Keyes - Signed already
8. Elliot Vallejo

** Cardinals also signed Onrea Jones & Wilrey Fontenot would were not on my list.
I am not sure about how the whole EFA works but I will say who we need to keep and why.
There are two issues with Ben Patrick, one is blocking were he is sub-par but learning, and the other is he is injury prone. But he is a keeper no matter what because this kid can catch the football as well as anyone on this team. I think a healthy season would show that Ben Patrick is a weapon. Patrick allows this team to go find a strictly blocking TE.
Lyle Sendlien, well you have to sign your starting center from last year. He is a young guy with some good skills. The Cardinals could definately upgrade this position this year, but if they don't Sendlien has shown he is a solid NFL center. The beauty of the situation is that if he ends up being a backup, that will make the Cardinals depth at center near the top of the league.
Tim Castille is a good tweener. Invite him to camp, and realize you have your backup FB and 4th RB all in one player. Not to mention the guy can catch the ball very well, and play special teams.
Michael Adams will be important for the Cardinals. He allows them flexibility with the special teams units. They can upgrade their secondary and not worry about cutting a Fransisco or Ralph Brown. Adams is a great special teams player, and can hold is own (even at 5'9") as a 4th CB.
Kellen Dykes is a big body, with serious power. He is worth signing (and they did) and keeping around. You never know what will happen if you give this kid a chance. Maybe he is our next backup NT, but it won't hurt us to bring him into camp.
Lance Long is a great story, and a good recieve with good hands. He is stuck behind a great WR core. Bring him into camp and give him his shot. If he is as good as we hear he will make our team or someone else's.
Dennis Keyes is worth brining into camp. He has shown some potential at the saftey spot. That 3rd saftey spot that I keep talking about is perfect for a natural FS, which Keyes has the physical specs to be.
Elloit Vallejo has to have something about him that the Arizona Cardinals like. Is it me or does it feel like this guy has been on the practice squad forever. Good size, and costs nothing to bring into camp. I would like to see what he can do but the line for a starting spot on the AZ offensive line is getting longer.......did I just say that ?
Looking outside of the nest: 2009 Free agency & 2009 NFL Draft
There will be an oppourtunity for the Cardinals to get better through free agency and through the draft. Keep in mind they Cardinals do not like to go after the big name free agents. Yet, if it is a good oppourtunity (like Edge) they will surprise you. Not to mention the draft is always the best place to get new talent at the best price.
I regards to this section I will list the Cardinals possible options. Free Agents currently available, and even players who have a good possibility of being cut by their team and becoming free agents. Not to say we can sign all these players, but these options are players that could fit in well with the Cardinals system.
I will also mention all possible draft pick options. Which is very a much a shot in the dark with me, so take it for what it is. The projections for round taken are VERY preliminary so don't put to much into them. I know I list a lot of players but you never know how the draft unfolds so multiple options is a good thing.
All the lists from this point on are in no particular order.
QB:
The best thing that can happen to the Cardinals is that they sign Warner, keep Leinart and sign Brian St. Pierre. That is a very good looking group of quarterbacks. The only thing that could happen is some UDFA steals the 3rd string spot from Brian St. Pierre during camp, but I doubt it.
Now IF Warner doesn't come back then things will get interesting. Leinart will start, and a back up QB will be needed. A guy like Chris Simms would be a good pick up for cheap, or maybe a Charlie Frye. Guys like Jeff Garcia and Derek Anderson might hit the market as well but they may not want to be backups. As for the draft......I got nothin'
Code:
QB Free Agent Options:
Chris Simms
Derek Anderson
Jeff Garcia 
Charlie Frye
RB:
Tim Hightower is the only back that I am 100% sure we need back. He is a good tweener like Derrick Ward for the Giants. But he is only 216 lbs and not that fast so he doesn't fit the Cowher/Gibbs/Whizenhunt two back thunder and lightning package that is so effect in this system.
I would like to make a note that Whiz has learned from Gibbs and Cowher, and runs there system. Gibbs and Cowher both won Superbowls with a speed and power 2 back system. Jerome Bettis and Willie Paker for Bill Cowher and Joe Washington and John Riggins for Joe Gibbs. Funny Higgins the power guy made the big run to win the SB for Gibbs and Parker the speed guy made the big run to win the SB for Cowher....but I digress. The point is we need two backs and have niether.
Power backs are easier to find, because of their size. A guy like Brandon Jacobs is good but either the Giants will re-sign him or he will cost WAY too much for a part time back. There will be some re-treds to hit the market in Duece McAllister, and Jamal Lewis. Plus be free agency power back sleeper (don't laugh) Ron Dayne (all 250 lbs of him). Also, in the draft I really like Rashad Jennings out of Liberty, he looks to be a power back at 234 lbs and runs an unofficial 4.46.
As for speed, you have Darren Sproles but once again he will probably be re-signed by San Diego or have a big price tag on him. A re-tred like Chris Perry from Cin. has the potential but not muck production. As for the draft there are a couple JJ Arrington 4.4 speed scat backs to be had but none the jumpout at you. Maybe the Cardinals snake Keegan Herring from ASU as a UDFA with his unofficial 4.39 speed ? As I said above, I have no problem having Arrington back there again but he is not optimal.
Code:
RB Free Agent Options:     RB Draft Options:
Darren Sproles                 Rashad Jenning: 6'1"  234, Liberty (Pr: 3rd Rnd)
Brandon Jacobs                Keegan Herring: 5'10" 193, ASU (Pr: 6th Rnd)  
Deuce McAllister 
Jamal Lewis
Ron Dayne
Chris Perry
FB:
As I said I will take Terrell Smith at the right price but there is a lot of old good free agents out there this year. As for young guys Leonard Weaver and Naufahu Tahi are also available. As for the draft, you can sign most fullbacks as UDFA.
Code:
FB Free Agent Options:
Tony Richardson
Lorenzo Neal
Leonard Weaver
Dan Krieder
Naufahu Tahi
WR:
Seriously, I don't know why I bother with this position. The Cardinals have a extremely deep WR core. Maybe if Boldin leaves the Cardinals would bring in a veteran like Bobby Engram for 3rd downs, or Devery Henderson because of his blazing speed. Still they can loose Boldin, keep who they have, and while they would not be as effective they would still be effective. I could care less about the draft and who is at WR. The Cardinal have good young talent.
Code:
WR Free Agent Options: (only if lose Boldin)
Devery Henderson
Bobby Engram
TE:
Here is where the Cardinals have a great oppourtunity this year. They can really upgrade this position, and without spending a lot of money in free agency and without using a high draft pick. They have all the recieving skill they need in Ben Patrick. They need blockers. Hopefully the Cardinals are watching on what happens with Jeff King (RFA) in Carolina. If he is low tendered then they should take a shot at him. Guys like Desmond Clark, Jeb Putzier & Bubba Franks are good all around guys that can block. Then you have Daniel Wilcox, and Jim Kleinsasser that are good NFL blocking TE's. The Cardinals could also surprise us if Tony Gonzalez or Todd Heap hits the market and pick them up. But don't hold your breath for two old and expensive pass catching TE's
The draft has some great situational tight ends on the second day of the draft. Remember Patrick is pretty darn good at catching the ball so we don't need another all catch no block young Tight End. Guys like Davon Drew out of East Carolina & Dan Gronkowski (what a name!) are good blocking TE's out of college. Not to mention guys like Andrew Davie and Anthony Hill that can be signed as UDFA and are like small offensive tackles.
Code:
TE Free Agent Options:     TE Draft Options:
Jeff King * RFA                 Davon Drew: 6'4" 256, E.Carolina (Pr: 4-5 Rnd)
Tony Gonzalez                  Dan Gronkowski: 6'6" 255, Maryland (Pr: 6-7 Rnd)
Todd Heap                       Andrew Davie: 6'5" 265, Arkansas (UDFA)
Desmond Clark                  Anthony Hill: 6'5" 264 N.C. State (UDFA)
Jeb Putzier
Daniel Wilcox
Jim Kleinsasser
Bubb Franks
OL:
There will be some free agents available this year that could help the Cardinals upgrade their offensive line. Whiz loves competition, so hopefully he brings in some players to push the current squad. Our line is solid so there does not HAVE to be any moves this year, but I doubt that will be the case. I don't think the Cardinals would go after a Jordan Gross, Jamal Brown, or Orlando Pace type player because those tackles are expensive & why go after Jamal Brown when Matt Birk may be available. If the Cardinals spend big money this free agency there are only two players I would like it given to, and Matt Birk is one of them. Imagine Matt Birk and Kurt Warner running a two minute drill.......that would scary the pants out of any defensive coordinator. But, there is depth and quality to be found too with the likes of Tyson Clabo, Tra Thomas, Kalif Barnes, and Kendrick Vincent to name a few.
As for the draft, I picked a few 1st round guys just in case they fall to us, and they are the best option at the time (who would complain if we drafted Alex Mack?). I also listed some big nasty's that could help our running game. There is not too much in the draft except for guys that would be projects for the future.
Code:
OL Free Agent Options:    OL Draft Options:
Matt Birk, C                    Center -
Jordan Gross, T               Alex Mack: California, 6'4" 312 (Pr: 1 Rnd)
Jamal Brown, C                Jonathan Luigs: Arkansas, 6'3" 302 (Pr: 2 Rnd)Tyson Clabo, T                Ed Wood: Louisville, 6'4" 302 (Pr: 3 Rnd)
Tra Thomas, T                 Denis Reynolds: BYU, 6'5" 328 (Pr: 7 Rnd)
Kalif Barnes, G                 Guard -
Mike Goff, G                    Duke Robinson: Oklahoma, 6'5" 330 (Pr: 1-2 Rnd)
Jon Jansen, T                  Greg Isdaner: W.Virginia, 6'4" 315 (Pr: 6-7 Rnd)
Orlando Pace, T               Paul Fanaika: ASU, 6'6" 337 (UDFA)
Kendrick Vincent, G          Tackle - 
                                    Augustus Parrish: Kent State, 6'6" 308 (Pr: 4 Rnd)
                                    Joel Bell: Furman, 6'7" 317 (Pr: 5 Rnd)
                                    Garrett Reynolds: N.Carolina, 6'7" 310 (Pr: 5-6 Rnd)
                                    Ryan Stancheck: W.Virginia, 6'4" 301 (Pr: 6 Rnd)
                                    Phil Trautwein: Florida, 6'6" 310 (Pr: 6 Rnd)
                                    R.Brewster: Ball State, 6'5" 311 (Pr: 6-7 Rnd)
                                    Ryan Delrosal: Dixie State, 6'5" 313 (UDFA)
DT:
Albert Haynesworth is a dream and not a reality but it is fun to think about it. Our DT position or NT position is pretty good. I like Watson and he will be healthy next year. Not to mention Bryan Robinson played very well for us last year, and came to AZ expecting to play a limited amount of snaps. Except for Haynesworth there will be slim pickings for depth. I through some name out but ......well, you will see.
There are a couple names in the draft to look out for. The only prospect that I would love to see the Cardinals pick up, if the oppourtunity presents itself, is Ron Brace out of Boston College. He would have to drop a ways for that to happen.
Code:
DT Free Agent Options:     DT Draft Options:
Albert Haynesworth          Ron Brace: Boston College, 6'3" 329 (Pr: 2-3 Rnd)
Chis Canty                      Terrance Taylor: Michigan, 6'0" 317 (Pr: 3-4 Rnd)
John Thornton                 Sammie Lee Hill: Stillman, 6'4" 330 (Pr: 4-5 Rnd)
                                    Nader Abdallah: Ohio State, 6'5" 310 (Pr: 7 Rnd)
DE:
The Cardinals are looking pretty good at DE. Dockett, Campbell, and Iwembema are playing well. The Cardinal could pick up at least one more player for depth.
Some free agents will be out there, and for the right price a one of these guys would be a good addition. If Anthony Weaver becomes available I would like to see the Cardinal pick him up. As for the draft there are only few players they look like they can play the 3-4 DE position, and I only put Terrill Byrd in there cause he is crazy in the head.
Code:
DE Free Agent Options:     DE Draft Options:
Igor Oshlansky                 Clinton McDonald: Memphis, 6'2" 285 (Pr: 4-5 Rnd)
Anthony Weaver               Terrill Byrd: Cincinatti, 6'1" 280 (Pr: 7 Rnd/UDFA)
John McCargo
OLB:
This is the biggest need for the Cardinals and there are certainly oppourtunities for the Cardinals to upgrade here. They have no choice but to spend a little money. Okeafor, and Berry might be gone and are old. Haggans is a good player, if re-signed, but is not an every down guy anymore. As for Travis "Glass" Laboy, he saw more of the training room then the field, and was a bit of a dissapointment last year, does he have ANY discipline against the run ?
I would not be too surprising to see the Cardinals try for Terrell Suggs if he becomes available. It will come with a hefty price tag but the guy is the real deal, and he is the only other player I could see the Cardinals throwing money at. A dream would be Julius Peppers magically being able to play OLB, but for the money that is too big of a risk. A favorite of mine that will be available is Marquis Harris from San Deigo. The Cardinals need to sign more than one OLB, and Harris is a solid player with some pass rushing skills. My sleeper here is Adawale Ogunleye who might be worth the risk at the right price to try at OLB.
The draft has two or three prospect that could make the instant impact the Cardinals would need, and then a slew of "Chris Harrington types" that fit the mold of an OLB for a 3-4 defense. There are a lot of people, including myself, that would like to see the Cardinals draft Clint Sintim with our first pick. Though I could live with Brian Cushing or Michael Johnson.
Code:
OLB Free Agent Options:     OLB Draft Options:
Terrell Suggs                     Clint Sintim: Virginia, 6'3" 254 (Pr: 1-2 Rnd)
Marquis Harris                    Brian Cushing: USC, 6'3" 254 (Pr: 1-2 Rnd)
Juluis Peppers                    Michael Johnson: G.Tech, 6'7" 257 (Pr: 1-2 Rnd)
Adawale Ogunleye              Connor Barwin: Cincinatti, 6'3" 253 (Pr: 2 Rnd)
                                       Phillip Hunt: Houston, 6'2" 260 (Pr: 4 Rnd)
                                       Stryker Sulak: Missouri, 6'5" 250 (Pr: 5-6 Rnd)
                                       Brandon Swain: W.Texas A&M 6'4" 256 (Pr: 6-7)
                                       Nick Reed: Oregon, 6'2" 255 (Pr: 7 Rnd)
ILB:
The Cardinals best bet is to sign Dansby. The Cardinals coud upgrade from Gerald Hayes but Hayes makes a good amount of money and an upgrade would cost even more. Free agents like Bart Scott and Ray Lewis might be available and would be an upgrade over Hayes, especially in Bart Scott's case. As for depth a sleeper free agent of mine is Andra Davis from Cleveland who is a solid vet.
There are not too many prospects that fit the 3-4 ILB mold in the draft but there are some at the beginning of day two.
Code:
ILB Free Agent Options:     ILB Draft Options:
Bart Scott                       Worrell Williams: California, 6'2" 249 (Pr: 4-5 Rnd)
Ray Lewis                        Daniel Holtzclaw: E.Michigan, 6'1" 245 (Pr: 4-5 Rd)
Andra Davis                      Scott McKillop: Pittsburgh, 6'1" 243 (Pr: 4-5 Rnd)
Zach Thomas
CB:
Edit: Already commented on 3rd safety spot not being an issue. Mark Parson may be exactly what the Cardinals are looking for at NB.
This is an interesting part of the offseason. There are some questions to what you need at this 3rd Safety position. Rod Hood is a solid CB, but could he play FS, and NB ? If we signed a CB in free agency, and don't expect the Cardinals to throw any money out there. It would be interesting who they would choose and why. Naomi Asomugha would be a dream but it is not going to happen. I would love to see the Cardinals go after Dunta Robinson because he could play CB or that 3rd saftey spot, but Robinson would probably beat out Hood for the #2 spot. Lito Sheppard would be a good fit but he already complains about playing time already.
As for the draft, I don't expect a high draft pick on a cornerback. I have some lower round guys that would fit our system nicely.
Code:
CB Free Agent Options:     CB Draft Options:
Naomi Asomugha              Mark Parson: Ohio, 5'10" 193 (Pr: 3 Rnd)
Dunta Robinson                Ryan Mouton: Hawaii, 5'10" 182 (Pr: 6 Rmd)
Brian McFadden                Wopamo Osaisai: Stanford, 5'11" 199 (Pr: 6-7 Rnd)
Justin Miller
Lito Sheppard
S:
Edit: With Clancy gone we are fine at safety. We can find some low round draft pick, or UDFA would be fine for some depth. I like Dennis Keyes, who the Cardinals have already signed.
Rolle is a great player cause he give this team flexibility. He can play FS or NB. Wilson is a fiture at SS, so once again we come to this 3rd saftey position. I think a FS would be perfect for this position. Someone with some speed, and coverage ability. This would let Wilson be more aggresive, and let Rolle be more aggressive as well.
As far as the free agency pool is concerned the saftey position is thin, but there are some college FS that may fit perfectly into this system. Maybe for some odd reason the oppoutunity to draft Rashad Johnson comes into play, and a guy like Sherrod Smith would be a great asset to this team with his speed.
Code:
S Free Agent Options:        S Draft Options:
Jim Leonard                      Rashad Jonson: Alabama, 5'11" 195 (Pr: 3 Rnd)
Jermaine Phillips                 Michael Hamlin: Clemson, 6'2" 207 (Pr: 3 Rnd)
Ko Simpson                       Sherrod Smith: Troy St., 6'0" 197 (Pr: 4 Rnd)
                                      David Bruton: Notre Dame, 6'1" 210 (Pr: 5-6 Rnd)
                                      Darcel Bath: Texas Tech, 6'1" 198 (Pr: 6-7 Rnd)
                                      Nate Ness: ASU, 6'1" 191 (UDFA)
ST:
Breaston, Rackers, Hodel. That is not a bad group of special teams guys. As for ST positional players. Ali Highsmith, Morey, and Adams are good and hopefully some draft depth guys step up.
As for the punter ? SIGN SHANE LECHLER!!!!!!! That would be awesome.
Well, that is it. I hope you enjoyed it. Yes, it was long but I warned you. I had fun writing this up even if no one reads it.
:spikeskeyboardandwalksawayfromcomputer:
Last edited: