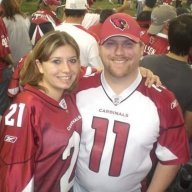 Joined

May 15, 2002
Posts

25,133
Reaction score

30,078
Location
I love the draft, love scouting, and love personnel fits. So here is a mock draft for next year's draft that you all can rip apart.

1 - NY Jets - Trevor Lawrence - QB - Clemson
-Easy choice. Big, strong and athletic. Lots of college starts. A player who can turn around a bad franchise.

2 - NY Giants - Justin Fields - QB - Ohio St.
-I will argue that this is the right move but not one I am sure they make. Fields is another QB who can turn around a franchise. There are weapons on the Giants that they shouldn't want to waste trying to make Daniel Jones work.

3 - Jacksonville - Zach Wilson - QB - BYU
-At some point you have to reach a bit for a QB. Wilson is worth a first, and if you want a QB, you are going to have to take one early in this draft. They have a nice RB and some nice WRs...just need someone better than Minshew.

4 - Miami - Micah Parsons - LB - Penn St.
-LBs drive the bus on this defense and Parsons is smart and can do a lot of different things. He is a difference maker on defense and the type of front 7 player the Dolphins are missing.

5 - Atlanta - Patrick Surtain - CB - Alabama
-If you want to stop giving up big leads, you need to get your secondary right. Pairing him with AJ Terrell gives the Falcons a cost controlled, young CB duo to match the WRs in the NFC South.

6 - Dallas- Penei Sewell - OT - Oregon
-The rebuild of the Cowboys starts here. They need to shed salary if they are going to keep Dak and Tyron Smith is one of the easiest options. Sewell gives them a young, cheap LT to pair with a young C, and complement Zach Martin and La'el Collins.

7 - Washington - Trey Lance - QB - North Dakota St.
-Big, athletic and raw is something that Rivera has experience with. They need a QB but can take their time with Lance.

8 - LA Chargers - Ja'Marr Chase - WR - LSU
-Originally I thought a LT would be the fit here, but Chase is too good to pass up. Herbert gets a perfect compliment to Keenan Allen and the Chargers start adding firepower to keep up with the Chiefs.

9 - New England - Devonta Smith - WR - Alabama
-Belichick likes Alabama players and he knows he needs to get faster on offense. Smith helps add this dimension though it is tough to believe the Pats will take a WR this high. They likely would trade down, but they need to get a WR sooner rather than later.

10 - Minnesota - Christian Darrisaw - OT - Virginia Tech
-Darrisaw is an athletic OT in the mold of the Kubiak offense. He has consistently elevated his game and will help give Cousins the best chance to not be a liability.

11 - Cincinnati - Jackson Carman - OT - Clemson
-Monster of a man and pretty athletic, Carman would give the Bengals options on their line. Jonah Williams has struggled to stay healthy, Carman fits the division from a physical standpoint and will help limit hits on Burrow.

12 - Carolina - Caleb Farley - CB - Virginia Tech
-Carolina adds a CB to keep up with a solid WR division. Farley brings size to match up with Julio, Mike Evans and Michael Thomas.

13 - Detroit - Gregory Rousseau - EDGE - Miami
-Lions need a pass rusher and Rousseau has the potential to be great. I am not sold on him, but Detroit has a history of taking some risks on raw athletes.

14 - Denver - Shaun Wade - CB - Ohio St.
-Possibility the Broncos release Von Miller in the offseason which would put EDGE as a possibility but for now we will have Denver take a speedy CB who can play in the slot.

15 - San Francisco - Jaycee Horn - CB - South Carolina
-Tall, physical CB who fits the 49ers defense. Fills a need and is also a culture and scheme fit.

16 - Miami - Creed Humphrey - C - Oklahoma
-C is an important position and it will be nice to have a C for Tua to grow with. Creed physically matches what Miami will want to do on offense and elevates the physicality of the offense.

17 - Las Vegas - Rashod Bateman - WR - Minnesota
-I don't know that they Raiders are going to move on from Carr and if not, they need more weapons. Bateman is a Mayock type of guy and complements Ruggs who they took last year.

18 - Chicago - Kyle Pitts - TE - Florida
-Pitts is the dynamic TE the Bears have been searching for. Ideally they would get a QB, but none are really worth it here, and Pitts adds a very dynamic offensive player.

19 - Philadelphia - Kwity Paye - EDGE - Michigan
-Eagles like versatile EDGE players how are physical. Paye fits the mold and is cheap which the Eagles need.

20 - Cleveland - Dylan Moses - LB - Alabama
-Athletic and physical fits the AFC North. Cleveland is going to win with Baker by having a top defense and a running game. Moses helps build to that goal.

21 - Jacksonville - Alex Leatherwood - OT - Alabama
-Big and physical OT. He is more polished than some of the other OTs available and fitz a run the ball, play action offense. A safe pick that will appeal to the Jags.

22 - Indianapolis - Joseph Assai - EDGE - Texas
-Colts need a pass rusher and Assai has really elevated his game this year. He can step in for Justin Houston and provide pressure off the edge and give that front 7 another playmaker.

23 - Arizona - Pat Freiermuth- TE - Penn St
-Cardinals need a CB here, but none are worth it. EDGE is an option, but I don't know that Keim will trust Vance with another raw athlete, and so that leaves offense. The Cardinals want to be more physical and Freiermuth adds that element and a needed RAC receiver. Kliff has embraced 11 personnel sets and the possibility of adding the perfect blend of Maxx Williams and Dan Arnold will be too good to pass up. Also, Keim will love recruiting from his home state.

24 - Baltimore- Jayson Oweh - EDGE - Penn St.
-Athletic freak outside that the Ravens are missing. He is raw, but the Ravens has developed raw edge rushers before and had great success.

25 - Green Bay - Terrace Marshall Jr. - WR - LSU
-Rodgers likes big WRs who can go get the ball and Marshall is that guy. He has great size and speed and will give the Packers a nice player opposite of Adams.

26 - Tennessee - Patrick Jones II - EDGE - Pittsburgh
-The Titans need a pass rusher but one who fits their culture. Jones is a physical, quick off the edge but not super fast. He fits the team as a grinder.

27 - New Orleans - Rondale Moore - WR - Purdue
-Speed to complement Michael Thomas and give the Saints the deep threat they have missed since Ted Ginn wandered off. Jaylen Waddle also an option but health is a concern.

28 - Buffalo - Aidan Hutchinson - EDGE - Michigan
-Big and physical on the edge. Versatile lineman. Not necessarily a pass rusher but a better version of Trent Murphy.

29 - Tampa Bay - Azeez Ojulari - EDGE - Georgia
-Tampa needs a cheaper edge player and Ojulari fits the Bowles mold. Nice developing edge defender who can get to the QB. Brings enough physicality.

30 - Kansas City - Jaylen Mayfield - OT - Michigan
-KC has to get cheaper on the offensive line and Mayfield lets them move on from Eric Fisher in the near future. Big, young, and physical...Mayfield is an Andy Reid type of OT.

31 - NY Jets - Travis Etienne - RB - Clemson
-Because the Steelers may not re-sign James Conner, I believe the Jets take Etienne here and Wyatt Davis at 33. Etienne gives a pass catching outlet to Lawrence, helps build a running game, and there is a familiarity between the two which will help Lawrence.

32 - Pittsburgh - Liam Eichenburg - OT - Notre Dame
-Steelers have some cap issues that will make it tough to bring their LT back. Eichenburg is a similar type of player coming from a college program that has produced some good NFL OL.

33 - NY Jets - Wyatt Davis - OG - Ohio St
-This is just a bonus because I feel people will ask. He falls because he is an OG. Too many teams needing OTs and pass rushers.