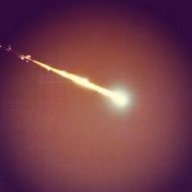 Happy in the pretense of knowledge
Joined

Jul 22, 2002
Posts

14,224
Reaction score

11,442
The jump to 10 wins was hitting 2-3 more FGs and Kirk not dropping 2-3 TDs.
yes, but
the team played in 9 one score games
they were 4-5 in those
So yes there were 5 games where if something went right they would have won it, but also 4 that they won where the opposite could have happened
the thing going for this seasons Cards is that their losses were competitive: of the 3 losses that werent one score games, they lost by 11, 10 and 10 pts -- so no real uncompetitive blowouts. Of their 4 non-one score wins: they won going way +15, +20, +28, +19 --- they finished with a positive point differential. That implies some upside to the record
what getting to 10 wins means is that a team has to have a winning record against the good teams on it schedule.
This year, they played 6 games vs 10 win opponents -- going 2-4. 3-3 would have gotten them in the playoffs. 4-2 would have made them a fashionable "dangerous" playoff team.