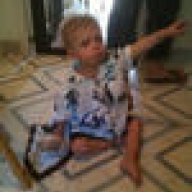 Joined

Oct 27, 2004
Posts

4,114
Reaction score

4,027
I've been pulling my hair out trying to understand what Monti is doing. Then it hit me. Monti is an absolute genius!

When Kyler sees the final roster that Monti has assembled, it should only be a matter of time before Erik Burkhardt publishes an ALL CAPS letter demanding a trade. (seriously - just signed one of the worst OL in the entire league to a 2 year deal)

Monti calls up Jerry Jones and says "I have a QB that is undefeated in your stadium. Send me your 2024 1st and 2nd and he's all yours."

Jerry knows he's not winning a SB with Dak and takes the deal.

Monti ends up with the 2024 1st pick in the draft and takes a QB.

Make it so Monti.
Last edited: