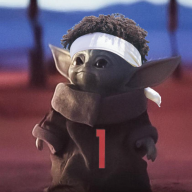 Super Moderator
Super Moderator
Moderator
Supporting Member
Joined

Sep 14, 2002
Posts

34,923
Reaction score

21,295
Location
The 26-year-old is far and away the biggest reason Phoenix remains elite despite everything that's happened to the Suns since May.
theathletic.com
Sam Amrick meets with Devin Booker after the Kings game
Can you have an MVP performance in late November?

The rational mind says yes, even if the recency-bias tendency is a real phenomenon among voters. But all 82 games should play a part in the evaluation, no matter when they take place on the calendar.

Some are bigger because of the stakes, the opponent, or some other circumstance that might brighten the spotlight (e.g. the sensational Steph v. Luka showdown on Tuesday night on the TNT stage). And some, such as the masterpiece Devin Booker turned in against Sacramento on Monday night at the Golden 1 Center, are just so memorable that the mental highlight reel will still be on a loop when the time comes to make a final pick on this front five months from now.

No

Chris Paul

(again). No Cam Johnson (again). No

Jae Crowder

(again) — or a Jae Crowder trade, for that matter. Third game in four nights, with his

Phoenix

squad looking to maintain its early-season momentum against a Kings team that was trying so desperately to

light the beam

again after dropping two in a row. And Booker, who faced his typical diet of double-teams all night long, finished with 44 points (while hitting just one 3), eight rebounds, four assists and

six

steals as the Suns held on for the 122-117 win that was their fifth in a row.
Little bit about Ayton
The DA situation is the other one, where the contract stuff was pretty sticky and then some things were said at media day about his dynamic with Monty. Now you jump ahead a couple months, and he's averaging (16.3 points and 9.6 rebounds), playing really well lately and even getting Player of the Week. How did he get through that?

I think he grew up a lot. He'll be the first one to tell you that it was just realizing what the NBA is about. You grow up and you're like, 'I want to play in the NBA,' but you don't realize it's a business. There's things that go on. There's conversations that had to be had. And being a young top pick and coming in at 18 (years old), and him being all over in his childhood from the Bahamas to San Diego, I don't think he realized that it's actually business. And that was good for him. I mean, he got his money. He's in a great situation now. He's playing free. He's happy.
About the playoffs
For you, you spent all those years with the constant questions about when you'd get to the playoffs and you go through that kind of basketball pain. But now, I wonder how that compares to…

(People saying) you don't do nothing in the playoffs? (Laughs)

Well the year before you did a few things. But yeah, how does that compare to these two playoff disappointments?

I just realized the situation. Now, I'm more on the bigger stage, where people know about me, so there's gonna be more haters. That's life. There's people that hate on

LeBron James

and

Steph Curry

— still, to this day. So once you embrace that (reality) and just realize that there's different types of people, you get it. There's haters, and there's supporters.

Does it change the hunger though?

Nah, that s— stayed the same all the way through.

I mean, you guys have talked about how bad the finals loss hurt. And then last year was its own thing. We wrote all about it, and I know you don't want to use excuses, but the COVID thing was real (in the Dallas series).

For sure. And there's one winner at the end of the day too. And that was

Golden State

last year.
Awards
Last one for you: MVP. So you're fourth in the voting last year — best player on the best team in the West. This time around, you're in the mix and playing some incredible ball. But is that award something that gets you up in the morning in terms of goals?

No.

How do you see yourself in that race?

I'm not even in that race. I just let these people say what they want. Like bro, I focus on hoops only.