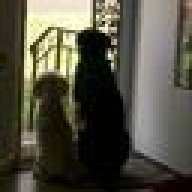 Joined

Jul 14, 2005
Posts

14,974
Reaction score

2,967
Location
I'm limiting this to the AZ version of the Cards but frankly, the St. Louis Cardinals weren't much better but here are every QB this team has ever drafted and how they fared here or anywhere after they left here:

1988: Tom Tupa, 3rd round-Our poor man's Danny White. A P/QB combo. Some would say he was drafted to be our punter but unless you're name is Ray Guy, you do not draft a punter in the 3rd round. No, he was drafted to be a QB first but no more than a backup, which is strange to draft in the 3rd round. He only made sporadic appearances at either position until 1991 when he was thrust into the starting job when Rosenbach got injured and he filled in admirably for a few games but he really wasn't an NFL QB. Incidentally, he did go onto a fruitful career upon leaving here. He even made the Pro Bowl once as a punter and he has the distinction of being the first player to score on a 2 point conversion when he was a Brown. He retired after the 2004 season.

1989: Timm Rosenbach, 1st round(supplemental draft)-Drafted with a lot of promise. Sat for a year then became the starter for the 1990 season and showed a lot of promise. He was Jake Plummer before there was a Jake Plummer. He would run and had a good arm but his accuracy needed honing. Unfortunately he blew out his knee kn training camp the next year and was never the same and was out of football by 1993.

1991: Jeff Bridewell, 12th round-Pretty much an UDFA but these were the days when the draft was 12 rounds. He never saw the field.

1992: Tony Sacca, 2nd round-Essentially our first round draft pick but Bugel taking him so high was a head scratcher then. His career line is 4 out of 11 for 29 yards and 2 int's. He never saw a professional football field again after the '92 season.

1995: Stoney Case, 2nd round-Another head scratcher of a high pick but such was Buddy Ryan's tenure. Case barely saw the field and but after leaving the Cards he actually won a few games in Baltimore and Detroit and had pretty much the same career in the Arena Football League.

1997: Jake Plummer, 2nd round-This is probably our most successful drafted QB since Neil Lomax and we haven't been able to draft a decent QB since. Jake was Jake. He's put you behind by 17 points then lead you to victory in the 2nd half. He was as exciting as he was unpredictable. Jake led us to our first playoff win in almost 50 years in 1998 and had a couple of productive years before leaving for Denver where he finished out his career. To the shock of no one, he's now one of the leading advocates for legalizing marijuana.

1999: Chris Greison, 7th round-While he never could find his niche in the NFL, Chris had an outstanding AFL career with a TD-INT ratio of 324-40 and at one time held the AFL's single season TD record with 117 TD passes(it has since been broken, shattered really). He even won a championship with the short lived UFL in 2010.

2002: Josh McCown, 3rd round-While not a flashy QB, John has had a pretty distinguished NFL career and is the longest tenured NFL QB the Cards have ever drafted(Jim Hart was an undrafted FA). While his abilities are hardly that of a top notch QB, he has a reputation of being a decent game manager who's skills won't win you many games but won't beat you either. Josh is the epitome of the journeyman QB who just might find his way home. He's also one of the nicest people on the planet. Of course our fondest memory of him is bringing the Cards on a lengthy drive culminating in a memorable TD to Nate Poole to knock the Vikings out of the playoffs in 2003.

2004: John Navarre, 7th round-Didn't see the field often but did start 1 game. Didn't go well.

2006: Matt Leenert, 1st round: Our QBOTF who showed flashes in his rookie season but Ken Whisenhunt refused to develop him and before long, he fell off the face of the earth with his only claim to fame is leading the Cards to a 23-3 lead on a MNF game against the then undefeated Bears only to see Dennis Green put the ball in his pocket leading us to a 24-23 loss and Dennis Green's infamous meltdown. Leenert's post Cardinal career wasn't much better and saw him get opportunities to grab the reigns in Houston and Oakland only to get injured both times.

2010: John Skelton, 5th round-The infamour QB carousel of 2010: Derek Anderson-Max Hall-John Skelton-Richard Bartel. 5-11 and that was a miracle. He did go 5-2 in 2011 but 1-5 in 2012 and faded into obscurity after that.

2012: Ryan Lindley, 6th round-Oy. Not much needs to be said here only that this was our savior for the injury riddled 2014 year in which we won 11 games and got bounced from the playoffs by a sub-.500 team. Of course this same sub-.500 team went 15-1 the following year and made it to the SB by trouncing us but they were still a sub-.500 team.

2014-Logan Thomas, 4th round-This is all you need to know about this pick. Not only is this the only QB BASK has drafted to this day, he is still in the league...as a TE. 'Nuff said.

So, as you can see our QB drafting history is spotty at best which leads one to not have a whole lot of confidence in drafting a viable QBOTF any time soon.