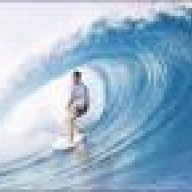 Go for it
Supporting Member
Joined

Sep 5, 2005
Posts

58,824
Reaction score

20,888
Location
When we got her she exhibited small withdrawal symptoms like tremors in her arms and hands. She got over them relatively quickly, within a few weeks. Now, you'd never know because she is an active, happy baby. Even going through the withdrawals she was a good baby. Rarely fusses and is happy as a clam. She loves to go shopping as we took her today. And she's smart as a whip. Only thing we're waiting for her to do is start talking. She babbles like babies do but no real words yet.
Best news of all. Sounds like she is healthy and has a good attitude.
Little kids are a lot of work, but a lot of fun. One of my better memories was coming home from work and have my little daughter sit on my lap and watch TV with me. It always seem to take away all the stress from work and the paternal love that a parent has is a great feeling.