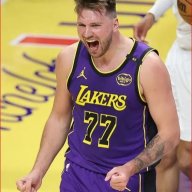 I Want To Believe
Super Moderator
Moderator
Supporting Member
Joined

May 13, 2002
Posts

68,707
Reaction score

18,549
Location
Marvel Sues to Block Heirs From Reclaiming Spider-Man, Doctor Strange Copyrights


Marvel filed five lawsuits on Friday seeking to block the heirs of comic book creators from reclaiming copyrights to many of its most popular characters, including Spider-Man, Iron Man, Thor, Black Widow, Captain Marvel, Ant-Man and Doctor Strange. The move comes after heirs of five Marvel...
www.yahoo.com


Marvel filed four lawsuits on Friday seeking to block comic book creators and their heirs from seizing control of copyrights to such major characters as Spider-Man and Doctor Strange.

The move comes after heirs of several Marvel authors filed dozens of termination notices with the U.S. Copyright Office, seeking to end Marvel's licenses to the characters.

In the lawsuits, Marvel argues that the characters were created under "work for hire" arrangements, and that the heirs have no valid claim to the copyrights.

Marvel points to a key case involving Jack Kirby, who co-created "The X-Men," "Thor" and "Iron Man." In that case, Kirby's heirs sought to reclaim copyright to his creations, but the federal courts sided with Marvel, finding that the characters were made under work-for-hire arrangements.

Marvel's lawyers, led by Daniel Petrocelli, say these cases present "virtually identical circumstances."

Under the Copyright Act 1976, heirs are permitted, in certain circumstances, to terminate the grant of a license or transfer to a copyrighted work — such as a comic book — via a properly executed notice.

There has been ongoing debate about how comic creators have been unfairly remunerated in light of the cinematic juggernauts their creations inspired.