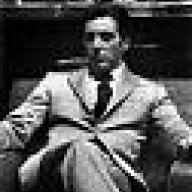 Joined

May 15, 2002
Posts

9,040
Reaction score

8,804
Location
Mikes record since he became owner is by far the most winning period in Cardinals history. Since he took over in 2007 the team is 125-126-2. That's the 16th best record in that period. We have achieved mediocrity which is a big step up from the previous 85 years. I don't question that he wants to win.

Imagine being a Jags fan who are 82-171 since 2007.

I do however think he only wants to win within a certain set of paremeters that include him being able to be involved in day to day football operations. And that requires a friendly GM that will put up with it so why not his good buddy Steve?

Mike wants to win but only on his terms. We would win more if he hired a better GM and he kept his nose out of football affairs. We will always be limited by his need to be overly involved.

It's part of what's so infuriating about this franchise because you can argue this point both ways. On one hand there is no doubting that Mike has been the best principle owner the Cards have ever had and on the other there's no doubt he's limiting how successful we can be.

Ultimately I think he's more of a hinderance now than not. Being better than all time dog crap is not good enough if he's limiting us to being mediocre.
Agree 100% with this. In some respects, Michael watched how his father was an absolute horror of an owner, and tried to be different In "some" areas. Bill had ABSOLUTELY no right being an NFL owner, but the standards to get in the door were much lower back then, so he got his foot in the door. Not only was he a cheapskate , but he was downright nasty in the manner in which he treated some coaches & players. And he couldn't handle criticism at all. So, whereas, Bill had zero tolerance for spending money, Michael will spend at times. Bill had his cronies, that's for sure, but as soon as criticism of him hit his desk, he threw everyone else under the bus to deflect it away from him. Michael was never truly taught how to run a successful organization, and he's still searching. He trusts the people around him too much, and he's too involved in the day to day (unfortunately he did learn that from Pops). In its current setup, I doubt very seriously if Michael can ever build a consistent winning franchise. Not sure he's willing to do what it will take, because what it might take is him being absent far more than being present.