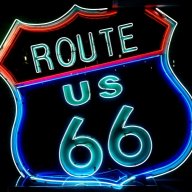 Cruisin' Mainstreet
Supporting Member
Joined

Oct 19, 2003
Posts

108,474
Reaction score

47,670
So that's the thing. Minor chance someone picks up $30 million on waivers, but stranger things have happened, and if Paul wants to come back here, would he open himself up to having to play where he may not want to? Also, there's the other risk, we waive him, no one bites, he's essentially a free agent, and can sign with anyone at that point, opening us up to the possibility he just walks and we get nothing in return.
Another team picking up Chris Paul's contract might be the best case scenario. It would give the Suns extra money to spend.
This may be why the Suns are waiving him early.