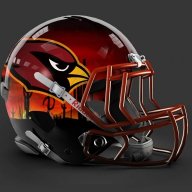 Stone Cold
Banned from P+R
Joined

Mar 13, 2004
Posts

14,346
Reaction score

8,858
Location
This is an excerpt from an interview with Dave Zeigler, the GM for the Raiders. Zeigler worked with Monti for five years in New England, so I think seeing how he thinks, what the thought process is in building a roster.. can be relevant here because Monti probably has many of the same processes.
Its kinda a long read, but its worth a couple minutes.

From the outside looking in, there seems to be a lot of overlap between Davante Adams, Hunter Renfrow and Meyers because they've all been used frequently as receivers who line up in the slot in their careers. How do you see that working out?
I don't look at it as overlap as much as I look at it as versatility to be able to move people around and put them in different spots. … I've had similar circumstances in the past where say like Julian (Edelman) and Danny (Amendola) had some overlap in their skill set, but we also used it kind of to our advantage. Those guys will give us flexibility to move people around. Jakobi has a lot of his production inside the numbers and I think that's tailored to what we do offensively. I think it also highlights some of the things that Jimmy does well offensively, and where he throws the football well. Now, I think he can throw it to all levels, but he's had a lot of production, too, between the numbers. So, I think Jakobi fits some of the things that Jimmy does well and it gives us some versatility. He's just been a highly productive player. Again, maybe it doesn't jump off the page in terms of an elite athletic skill set, but he's really productive on third down, really productive over the middle of the field and when you watch his tape you see him get open and win in the slot and you see him get open and win on the perimeter. I don't really have any issues with where he's going to play because I think you could put him anywhere and he's going to get open.
You mentioned at the Senior Bowl that the offensive line is a position group you need to address, but in free agency you've re-signed players like Brandon Parker, Jermaine Eluemunor, Hroniss Grasu and Netane Muti but haven't made any outside additions. Why have you just focused on retaining rather than adding?
I think there's a lot of value in the offensive line in continuity. There's a tremendous amount of value in there because it is kind of a synchronized group. Ultimately, we have three guys that are coming back that were starters for us last year in Kolton (Miller), Dylan (Parham) and then Andre (James) and then we brought Jermaine back and Brandon back and we have Thayer (Munford) back. I think there's a lot of value in that. And I just think there's other opportunities to continue to improve that position whether it's continuing to do it in free agency and, obviously, we're going to have the draft coming up to continue that. So, we value the continuity. I think those guys are all good football players and I think we're always going to focus on improving that group whenever we can. And, again, in free agency it made the most sense to improve the group that way based on the cost of doing business at that position or other positions.
On the defensive side of the ball, you made a collection of smaller moves rather than making big splashes. Were you just focused on adding to your overall depth?
Yeah, that's exactly it. And I would just say again, it's not just the defense. There's various things that we outlined that we needed to address in free agency. Every move plays off another move, you know? So, ultimately on the defensive side of the ball, yeah it was more about finding some young players that fit the traits that we value and that we think we needed to add to the team, and we did that in a couple areas. We brought in recently a couple other guys at the cornerback spot in David Long and Duke Shelley that we feel are young players with some upside to compete in those roles. And, ultimately, whether it's the offensive side or the defensive side of the ball, what we need to continue to do here is — and I've mentioned it many times — we need to continue to add our own homegrown talent.
We're always going to be focused on developing our team through the draft, but I would say that we need to — not that it's more of a focus, but just where are roster is at when you look at it — fill out a lot of holes and needs in free agency, which ultimately, we want to grow out of that. And I think the only way that you grow out of that is you draft your way out of that, and you end up having your young, core group of players and the fabric of players that are filling a lot of those needs. Whether they're starter needs or whether they're key backup needs and things of that nature where you're going into free agency maybe with a much more narrow focus and a much more targeted group of players that you're focused on adding and saying, "Hey, boom, they're going to fill this one role or this one spot." So, going back going into free agency, yeah, those guys ended up fitting needs. At the same time, we looked at other areas of the team, but there's a tradeoff for going to sign someone for $15 million and what that limits your ability to do in other spots on the roster.
Free agency is never really over, but you guys know what the foundation of the roster is now as you begin to look toward the draft next month. What is the goal that you want to accomplish in this draft?
I would say it's hard to really give you a direct goal like we want to do, "This or that." I don't think that's something that I really want to advertise, anyway, but I still think we'll go in with the approach of just draft the best available player. I think that's what we believe in. That's going to be the continued focus going forward. And I don't know where that's going to be. I don't know what position that's going to be. It could be a defensive tackle. It could be a tight end. It could be a guard. Whatever it is, we're going to still continue to focus on, where we're at, is that the best available player that fits the fabric of what we're looking for?
And I don't know how that's going to materialize. To say, "Ultimately, no matter what, we're going to improve the secondary," coming out of the draft, obviously we would like to do that, but I think also when you have that mindset that's where you start to reach and that's when you start to overshoot things and that's where you can start to convince yourself that a player is better than another player at a position because you really need that player. I think that can lead to bad decisions. We have a decent amount of draft picks and we have an opportunity to infuse our roster with some youth and we have an opportunity to infuse our roster with the style of football player in terms of the skill set but also the makeup and the DNA of the football player that I think is really important to building a consistent winner. It's just like a successful business: Have a bunch of people that are steeped in the cause, that believe in the cause, that have similar DNAs, that are motivated by the same things, that have the same style of work ethic, that have similar levels of football intelligence.
When you do that, that's how you build a group of people that all pull in the same direction. What I've learned and I think what we've seen over time is that people that win the offseason — when you look at the history of the league — why hasn't that produced more wins? Why is that? Why haven't the teams that win the offseason produced a high level of wins? And you can go all the way back to the dream team in Philadelphia. Well, I think a lot of that is because you bring all these people in from different teams that have different ideologies, different beliefs, different experience, different biases. That's great on paper, but that's not necessarily great for building a team. And so, I think acquiring talent and building a team, there's a link there, but I think you have to be focused on building a team. That's really the goal of the draft is continuing to build the fabric of our team and the DNA of what we want the Las Vegas Raiders to be.
You're taking a long-term view with your team-building process. Where does the self-awareness to be honest about where you are come from and how do you plan for that to play out?
I was always taught when I first started in scouting back in Denver that the most important aspect of scouting is knowing your team and honest reflection of where your team is at and honest evaluations of where your team is at. And so, I value that a lot. You can get in the habit of making your team better or worse than it is, you know what I mean? You can go either way in terms of your strengths and your weaknesses. So, I think the self-awareness piece of it has developed over just what ingrained and taught as I came up. The most important part is honest reflection about your own roster and where it's at. That's not just something that I do on my own; that's something that we do with the whole scouting department and the coaching staff. We come together as a group to understand where we're at. For me, one thing that's probably helped is both in Denver in my time with the Broncos and my time in New England, I got to see the construction of a lot of really good, successful rosters. … I've seen a lot of successful rosters built. Championship-level rosters. Rosters that — even the Denver roster — that wasn't just a flash in the pan; they ended up actually going on to win a Super Bowl there. And so, I've been blessed with the opportunity to see what that looks like and see what that means. So, I have a frame of reference to understand where this roster ultimately needs to go to have the type of depth that we want, to have the type of starting-level talent that we want and ultimately to build a consistent winner.
Those past experiences give me the self-awareness to understand where we need to go. I think at the same time, we have a lot of good football players on this football team on both the offensive and the defensive side of the ball and I'm excited about what we have coming back. I think there's going to be a group of players that make a jump in Year 2 being in the same system with the same coaches with the same level of continuity and so I'm excited about the jump that some of our young players are going to make here going from Year 1 to Year 2. And that's part of our evaluation process, too, is you may feel from the outside looking in that there's a deficiency here at this position or this position and we may be looking at it as the opportunity for one of our young players who feel based on their traits and based on what they did in Year 1 is going to make that jump in Year 2. So, I'm excited about a lot of the young guys that we have coming back, I'm excited about the top-tier talent that we do have at some different spots on the football team and then I'm excited also about some of the free agency acquisitions that we made that I think are really going to improve the mental toughness of our team, improve the football intelligence of our team, improve the talent and the execution in critical moments on our team. So, there's a lot of things that I'm excited about our roster right now and then I'm excited about the opportunity that we have as an organization to infuse the youth that I was talking about in the team.
While there's this level of self-awareness of where we need to go and understanding you're not going to fix every single hole in one year, I'm also really excited about what I think this team can do here in the upcoming football season as we come together as a group and the areas that No. 1, we've improved the team, No. 2, the top-tier talent that we have and No. 3, the anticipated jump that we're going to hopefully see from some of our players that are going to be in Year 2 on the job. I'm excited about that opportunity for a lot of our players because we didn't overhaul the coaching staff. I think we're going to see a lot of growth there. I don't want anybody to get confused on the fact that we have the self-awareness to know that we're not going to fix every single hole or get every single position group to exactly what the long-term vision is with where we're at now as a team and the excitement that I have going into 2023 based on those three things that I just told at the same time.