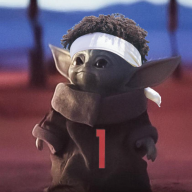 Super Moderator
Super Moderator
Moderator
Supporting Member
Joined

Sep 14, 2002
Posts

33,799
Reaction score

19,280
Location
This is the deepest draft in years.
http://www.espn.com/nba/insider/sto...lonzo-ball-more-freshmen-tiers-2017-nba-draft
Just two freshmen were taken in the first round of the 2006 draft, the first one after the high school senior ban. By 2008, that number grew to 11, including eight in the lottery. A new record was set in 2015 with 13 freshman first-rounders and eight lottery picks.

The 2017 draft has a chance to shatter that record.

Our

Top 100

currently projects 20 freshmen to be taken in the first round this year, with 12 in the lottery. And it's not just the sheer number of freshmen that has scouts excited. It's the quality as well.

I asked a number of NBA GMs and scouts to apply the tier system that

I've been using for years

.

A whopping 11 freshmen fell in one of the top three tiers, which essentially means a range from NBA superstars to regular starters. The most we've ever had was six in the 2014 draft, headlined by

Joel Embiid

,

Jabari Parker

and

Andrew Wiggins

.

So, let's get to the tiers.

Note: Players in each tier are listed alphabetically. Tier 1 (Potential superstars) Lonzo Ball, PG, UCLA
Markelle Fultz, PG, Washington

Only eight players have been ranked in this slot since we started doing this in 2009:

Blake Griffin

,

John Wall

,

Anthony Davis

, Andrew Wiggins, Joel Embiid,

Jabari Parker

,

Karl-Anthony Towns

and

Ben Simmons

.

That's pretty elite company.

2017 NBA draft

[/paste:font]

You must be registered for see images attach

Get ready for Markelle Fultz, Lonzo Ball and the 2017 draft, with analysis from Chad Ford and other ESPN experts.

•

Mock Draft 3.3

•

Big Board 3.0

•

Draft tiers for top freshmen

•

Who's the No. 1 pick?

•

Ford: Top 100 prospect rankings

This year, there is still a major question among NBA scouts and GMs about whether there are any Tier 1 prospects. Most of the NBA people I spoke with were hesitant to make the call just yet and said they won't be sure until we get closer to the draft. However, Ball and Fultz have very high ceilings and pretty high floors. They received enough votes to rank here, despite a number of GMs and scouts ranking them as Tier 2 players.

Fultz's all-around game, athleticism and versatility make him a virtually can't-miss prospect. Ball's unique combination of size and court vision have some scouts comparing him to Jason Kidd with a jump shot.

"I'm not sure there are superstars in this draft," one GM said. "I'm not sure I see the guy that turns around a franchise. But both Ball and Fultz have that potential. The position that they play and the lack of great, young point guards right now in the league give them that potential. They could really lead a new generation of big, multi-positional point guards."

Tier 2 (All-Star potential) Harry Giles, F/C, Duke
Josh Jackson, G/F, Kansas
Malik Monk, G, Kentucky
Dennis Smith Jr., PG, North Carolina State
Jayson Tatum, SF, Duke

All five of the players here got a small handful of Tier 1 votes -- especially Smith and Tatum. The general consensus in the race for the No. 1 pick seems to be wide open. Only Monk and Giles received any Tier 3 votes from NBA folks.

You must be registered for see images attach

NBA draft 2017: Complete coverage

From prospect projections to the lottery and draft night, ESPN.com has complete coverage of the 2017 NBA draft.

Smith and Jackson both have elite athletic ability to go along with great passing skills, but inconsistent jump shots (especially for Jackson) hurt their cases for Tier 1.

Tatum is a prototypical small forward in the NBA physically, though his 3-point shot is still a question mark. Monk may be both the best scorer and most explosive athlete in the draft, but he lacks positional size.

Giles is an especially compelling case. Virtually every team I spoke with believes he is a Tier 1 talent, but two major ACL surgeries and another minor knee procedure this fall -- along with a slow start to the season -- give them pause. If he fully recovers, all of them agreed he belongs in Tier 1, but he received only two votes for Tier 1 right now and five votes for Tier 3.