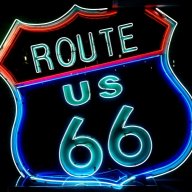 Cruisin' Mainstreet
Supporting Member
Joined

Oct 19, 2003
Posts

106,343
Reaction score

45,691
IMO, Suns fans deserve an explanation of their epic Suns collapse against the Mavericks. I can understand if it doesn't happen right away but it needs to happen.

The NBA investigation, Playoffs, Draft and summer trades will likely delay any news for now.

However, something happened to the team more than Chris Paul reportedly getting injured, Ayton having "internal" issues and Monty forgetting how to coach.

This team came unglued in games 6 and 7 and I want to know why.

This was so unlike the team earlier in the season that set a record for franchise wins.

It's important to know because this will be a blotch on the Suns history forever. Maybe casual fans will not care but long term fans will care.