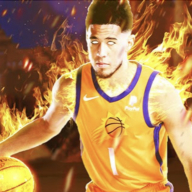 Working from home. Missing my free coffee!
Joined

Jan 3, 2003
Posts

12,714
Reaction score

1,957
Location
It seems to be the in vogue talking point by a few commentators I have heard lately, including Bill Simmons, that the Suns would be their favorites in the Western Conference if they would have taken Tyrese Haliburton in the draft. I know one of the guys on TNT said this, too.

Do you agree with this?

My thinking is that is why would the Suns take Haliburton when they already have Cameron Payne? Remember, Payne had some really good games in the bubble. We still had Ricky Rubio, so it was not like we were hurting at PG. In fact it looked like we were set.

Isn't it kind of disrespect to Cameron Payne that people think Haliburton would give us the edge?