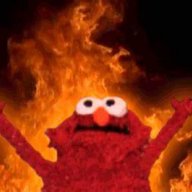 ASFN IDOL
Supporting Member
Joined

Jan 2, 2003
Posts

79,975
Reaction score

44,544
So, here's my question… are the Suns going to hold themselves hostage from improving the team hoping a Durant deal some day happens?

We still have major holes at PF and legit back up G who can create for himself and others… but are we going to hoard whatever assets we have until there's a final answer to the KD question?

We have the MLE… does that get used at all? Last year we only used half of it for McGee and sat on the rest. Do we sit on the entire thing this year because we're already so far in the tax? Do we not know who would fit there best… if still holding out KD hope and not knowing what the roster would look like after that kind of trade? Posters have brought up Eric Gordon and Kyle Kuzma as guys we might be able to deal for, both of which would really help our depth/shore up those positions of need. And there's prob other trades out there we don't even know about.