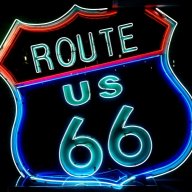 Cruisin' Mainstreet
Supporting Member
Joined

Oct 19, 2003
Posts

108,864
Reaction score

48,047
Not a surprise, I would have been shocked if PHX had landed Durant. BKY was never going to trade Durant which is why they had their outrageous demands of 2 All Star level players and picks, no one was going to give up all that and BKY knew it. They were just biding time until Durant cooled off. BKY may change their minds depending oh where they are at trade deadline but I am sure they are not going to just gift Durant to a team. I think Jones will sit pat with this roster until trade deadline. As much as we would love a a 4th big piece at the PF position, I don't think PHX wants to take on a multiyear contract like Randle, Collins or Kuzma. I would rather wait until trade deadline before making a deal for Bogdanovic unless he could be flipped then for a bigger piece but I would just see how well we do with what we have now. Unless PHX is willing to spend money and could get a PF without giving up too much now.
If indeed, the Nets declined a trade offer from the Celtics for Kevin Durant that included Jaylen Brown, Derrick White and at least one first round pick, it's easy to see why trade discussions didn't go far with the Suns.
I do think James Jones will make a roster move, but there is no rush to fill the 15th roster spot until the right player comes along.