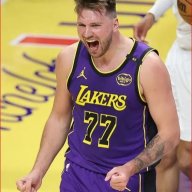 I Want To Believe
Super Moderator
Moderator
Supporting Member
Joined

May 13, 2002
Posts

68,718
Reaction score

18,572
Location
David Warner, Convincing Big-Screen Villain in 'Time Bandits,' 'TRON' and 'Time After Time,' Dies at 80​
The busy British actor appeared in three films for Sam Peckinpah and did everything from Shakespeare and 'Star Trek' to 'Tom Jones' and 'Titanic.'
www.hollywoodreporter.com
David Warner, the classically trained British actor renowned for his performances as polished villains in Time After Time, Time Bandits, TRON, Titanic and so much more, has died. He was 80.
Warner died Sunday at Denville Hall, a nursing home in London for those in the entertainment industry, his family told the BBC.
In the first film he made in the U.S., Warner portrayed the itinerant preacher Joshua Duncan Sloane in Sam Peckinpah's The Ballad of Cable Hogue (1970), and the filmmaker brought him back to play the village idiot Henry Niles in Straw Dogs (1971) and the German officer Kiesel in Cross of Iron (1977).
Star Trek fans know Warner for portraying three different species in the franchise: the human Federation representative St. John Talbot in Star Trek V: The Final Frontier (1989), the peaceful Klingon Chancellor Gorkon in Star Trek VI: The Undiscovered Country (1991) and the Cardassian officer Gul Madred on Star Trek: The Next Generation in 1992.
Before he stood out as the vile Blifil in the Oscar best picture winner Tom Jones (1963), the lanky Manchester native studied at the Royal Academy of Dramatic Art and starred in several plays for Peter Hall at the then-fledgling Royal Shakespeare Company.
A bout with stage fright kept him away from the theater for nearly three decades until he returned to play munitions magnate Andrew Undershaft in the 2001 Broadway revival of George Bernard Shaw's Major Barbara. He received a Theatre World Award in the process.
The self-effacing Warner also was the ill-fated photojournalist Keith Jennings in Richard Donner's The Omen (1976), the wacky scientist Dr. Alfred Necessiter in Carl Reiner's The Man With Two Brains (1983) and the ape Senator Sandar in Tim Burton's Planet of the Apes (2001).
After portraying the nefarious Jack the Ripper opposite Malcolm McDowell in Nicholas Meyer's Time After Time (1979) and the character aptly named Evil in Terry Gilliam's Time Bandits (1981) — he said he got that gig because Jonathan Pryce was busy elsewhere — Warner turned it up a notch for Tron (1982).