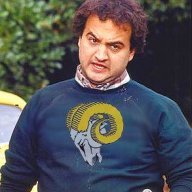 Joined

Oct 16, 2007
Posts

9,159
Reaction score

431
Location
PHOENIX — In what seems like an annual offseason ritual, improving defensively ranks right atop the Phoenix Suns' list of summer goals.

​






Although the Suns did play a solid stretch of defensive basketball in the middle of the season, for the most part they were pretty horrid on that end of the floor.

​








The Suns got torched during the first leg of their season featuring

Hedo Turkoglu

at the power forward spot and they were very bad down the stretch as well, culminating in an effort that saw Phoenix yield 107.4 points per 100 possessions, 25th in the NBA just ahead of such defensive juggernauts as Golden State and Minnesota.

​








"We have to continue to get better defensively," said head coach Alvin Gentry. "I was a little bit disappointed this year because I thought we took a step back from where we were last year defensively, and we've just got to get better in this area."​

​








Defense has been Phoenix's Achilles' heel throughout the Nash era, but there's been a distinct difference in this team's defensive efficiency during the five seasons of the last seven in which the squad reached the playoffs and the two it sat home. With the offense as elite as it has traditionally been (aside from this season), the Suns just needed to be a top-20 defense to be a solid playoff team.​

​








They were similarly abysmal defensively in 2008-09 when teams ran circles around the Nash-Shaq pick-and-roll combo. That squad ranked 25th in defensive efficiency just like this year's by giving up 108.5 points per 100, making it a defense so bad that the league's best offense was in the lottery.​

When the Suns' defense has been average or just a bit below average, the team has reached the playoffs. They ranked 19th in defensive efficiency in 2009-10, 17th in 2007-08, 16th in 2006-07, 19th in 2005-06 and 20th in 2004-05.

​

​








None of those defenses were particularly great but last year's in particular got stops when necessary and all of the defenses were overall good enough to allow the Suns to take off on the special run they enjoyed this decade.​

​








Gentry's stat of choice is defensive field-goal percentage, and it paints the same picture defensive efficiency does.​

This season the Suns allowed opponents to shoot 47.2 percent from the field, making this by far their worst such year of the Nash era.

The Suns ranked last by a decent margin in this department to begin the season, and at that point Gentry cleaned the slate by posting whiteboards in the locker room denoting Phoenix's ranking in defensive field-goal percentage for the season as well as in their last 10 games. This provided the team with a short-term goal that wouldn't be weighted down by their early season struggles.

​

​








The Suns ranked in the top 10 during some of those "last 10" stretches but not enough of them, finishing 25th in this category right above the Knicks and the Cavs.​

Phoenix ranked 22nd in defensive field-goal percentage when the team missed the playoffs two years ago but otherwise has been solid for a squad not known for defense.

​

​








They ranked 11th last year at 45.2 percent — quite the sizable decrease for one season — 13th in 2007-08, 14th in 2006-07, 17th in 2005-06 and 14th in 2004-05. You don't need to go to MIT to understand the correlation between these stats and winning and thus the necessity for Phoenix to at least be around average defensively.​

​








Further exacerbating the problem is that the Suns were even worse at corralling defensive rebounds, especially until

Marcin Gortat

started playing major minutes. With Hedo at the four to start they year they ranked at the bottom of the league in this category by a good margin but finished third to last by getting to 71.6 percent of the available defensive boards. Only Washington and Golden State were worse.​

​








Going forward Gortat solves some of these problems as he ranked seventh in the entire NBA in defensive rebound rate (getting to 27.4 percent of the available defensive boards) and traditionally has been one of the better players in the league at this stat. But he certainly needs help for the Suns to climb in the rankings.​

​








As for how to fix these issues, aside from potentially acquiring a stellar defensive player or two Gentry wants to see the Suns improve their defense against dribble penetration — a mantra he's been repeating since taking over as Phoenix's head coach — as well as their weakside rotations.​

President of basketball operations Lon Babby joked that the Suns started to change their defensive culture by giving away tacos when they hold opponents under 99 points just like they do when the team scores 99 points (I think he was joking at least).​

Babby spoke of the need to alter that perception because teams walk into US Airways Center thinking they will be able to score at will, as Jason Terry verbalized during a TNT game last January.

​

​








"I just think this franchise has been so wildly successful as an offensive juggernaut that you can say you want to play defense, but at the end of the day the notion was, 'Oh, we can always outscore everybody,'" said Babby, who sees improving defensively as the team's top offseason priority. "I'm not sure that that's true anymore given our personnel, and given the pressure we're now putting on Steve offensively we've got to get better defensively.​

​








"But hopefully I won't be talking about this again a year from now, we will have made progress, and I think we did make progress. From the beginning of the year we made a lot of progress, it's just we're still not quite good enough."​

​






Stop talking about it and make it happen Suns. Changing schemes and holding bad defensive players accountable on a chalkboard just isn't good enough. Make a committment to putting a premium on basketball players that can do things other than just scoring points. Decide that as a team you're going to dictate the game defensively by taking away what the other team wants to do.....then go out and get the type of players that will allow you to do that. You cannot tell me that last years team didn't sorely miss Lou Amundson's dirty work...yet the Suns couldn't afford to retain the kid? < No.....culture and priority.
​
Having Grant Hill here has been nice,but as i've said before: The Suns mantra of having that one token defensive player among a full roster of scorers(most of which cant rebound or defend) is flawed.
​
You've got to strike a balance obviously,but the successful teams put the premium on getting stops. As it stands right now there are no dynamic scorers on this team...and our best defensive player will be 39 yrs old when training camp opens this year.
​
This is just my annual off-season plea to the Suns to wake up and stop doing it wrong.
Last edited: