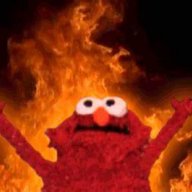 ASFN IDOL
Supporting Member
Joined

Jan 2, 2003
Posts

82,266
Reaction score

48,659
I think there's three things this team needs to do:
1. Slip Kyler either half a valium or a shot of tequila before every big game. Comes out too geeked up. Makes mistakes then presses a little the rest of the game. When in control, the kid is a maestro out there, but gotta have a level head.
2. Figure the frack out how to win at home!
3. Get your BOOSTERS! This isn't about politics... it's about winning and having our guys being available. This Omicron's coming for everyone. Hopefully, it's not nearly as bad health wise as Delta, but it is decimating teams right now and regardless of who or what we all believe, there's no doubt we ALL believe we're better with the entire team on the field then a bunch on the Covid/List. No one wants to be Cleveland right now who just put
8
players on the list and probably more to come:
The Browns could be without four starters against the Raiders.
www.yahoo.com