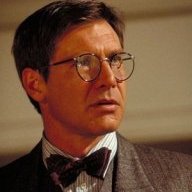 Joined

Nov 2, 2004
Posts

23,125
Reaction score

12,226
How about showing up out of shape at pro day? How about his inconsistency on the field? Those are red flags. He's potentially more talented than Anderson, not that he is. His floor is hardcore bust and ceiling is higher than Anderson, sure.

He's a just boom/bust player with questionable work ethic, not even counting legal troubles. It's Robert Nkemdiche 2.0, except it's not the 29th pick.

We don't have the team or talent where he would succeed. He would benefit in a team like Eagles or Hawks.

Now enter legal problems, or at minimum a look into his character. The questionable work ethic is enough to not pick him top 10. He's a much bigger gamble that Wilson.
Pro day = Draft offseason. And it's safe to say he really had a bad one. Filled with an inability to focus or prepare for being a ballet dancer in his underwear. I will not overlook the 2 years of inescapable dominance on the field in the SEC for two straight National title runs.
He was just the most dominant interior line player in college football for two straight years. Probably the most dominant since Quinnen for sure and maybe even better than that.
The Rams sucked when they got Donald. He could be that good. Probably not THAT good, but very very good. The Rams picked at #10 the next year (Gurley) and then #1 the year after (Goff). They SUCKED. You draft the best players. That's how you become the team with the most talent over time.
I'd bet he's gone by pick 7. And I think that's a lock. I thick the Hawks take him at 5 if he's there and we are menaced by him for a decade.