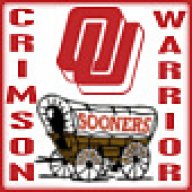 Joined

Oct 27, 2002
Posts

7,127
Reaction score

6,245
Location
Then let's just keep him out for a few more games!…Imagine how healthy and fresh he could be then. I'm sure Colt will be just fine.
Easy big fella.
The main point is that we're still winning, even with K1 on the bench. If we were 0-3 with him out, then yes, I could understand your urgency.
But does it really matter who is playing QB, as long as we're stacking Ws?
If you gave me a choice right now between Murray starting and losing the Superbowl, vs. Colt starting and winning the Superbowl, I'm obviously taking the latter, no questions asked. I'm a huge Murray fan, but of course I'm a bigger ARZ fan.
A byproduct of the injury is that Colt winning a couple of games has loosened, just a fraction, this incredible grip that Murray had on the Franchise. Prior to the GB game, I think (IMO) the sun was rising and setting on K1 for lots of people in and out of the organization, and they believed we could not win a meaningful game without him. I think that's a little less true today, and that's a good thing for the Franchise. It's not healthy for one player to have that kind of demi-god status.