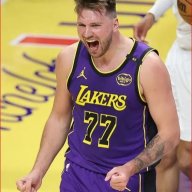 I Want To Believe
Super Moderator
Moderator
Supporting Member
Joined

May 13, 2002
Posts

69,211
Reaction score

19,380
Location
Back in the game: Small-town Clifton athletics rejuvenated
http://www.azcentral.com/sports/pre...n-clifton-athletics-rejuvenated.html#comments
CLIFTON -- It was in the fall of 2009 that Clifton High School died just a little bit.
Faced with a dwindling student enrollment and state-imposed budget cuts, the administration decided the benefits of sports weren't worth the cost, so the entire athletic program was shut down.
Kids took their jerseys and went home. Parents, upset about the lack of extra-curricular activities, shuttled their kids to Morenci High School, just 4 miles way.
Gilbert Mesa, the longtime athletic director at Clifton, didn't know what to do with himself on fall Friday nights, so he drove to Morenci or Duncan just to see some high school football.
"It was real, real hard," Mesa said. "In a small community like Clifton, sports are so important. It really hurt a lot of people."
Less than two months ago, Jack Day began his first shift as Clifton's new principal. He took note of the number of high school students -- 12, including six freshmen and four girls -- and knew there was only one thing to do.
He brought sports back to Clifton.
The school is playing junior-varsity eight-man football with 10 players, two of whom are girls, including the starting left tackle.
Day hopes an increase in enrollment will allow Clifton to field boys and girls basketball teams in the winter and baseball and softball teams in the spring.
"We're trying to revitalize the school, and I think sports are a very important piece of that," Day said. "It's a really, really good thing for the school and the community."