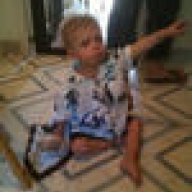 Joined

Oct 27, 2004
Posts

4,045
Reaction score

3,848
Players I think make the 53

Wooten
Tae Daley - he's shown more than Wiggins
Manny Jones - looks like a player

I think Luketa and Bolden deserve a spot but just don't see how in deep rooms.

I'd take Bolden over Isabella. No way Isabella makes that Bolden catch.

Isabella again had a good stat line but disappointed me. He had 2 chances to score but got brought down at the 2. One of them being chased down by a slow ass LB. I still see a very limited guy that's only good at things you rarely get to do against starter quality talent.

Add in that Isabella still shows nothing on ST's.
AI has just been used incorrectly. Clearly he needs to just constantly run go routes and then have to slow down to not even come close to catching the pass but enough so the DB runs into him and gets the PI.
2022 AI stat line - 0 catches for 0 yards. 1500 yards in PI calls.