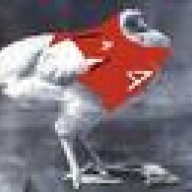 Joined

Oct 10, 2011
Posts

18,807
Reaction score

9,275
Hardaway is solid as a Sixth Man microwave. He's not a starter.

I don't see the need in Green and #10 at this stage, which is why I think one should be flipped for a piece to help now.

McGee isn't great but he's an average Center who can handle 20-25 minutes a night at the spot and provides good rim protection. As seen when he was here, he can fill the role Ayton had without any real dropoff. Spare me the playoff stuff, we all watched him struggle against Dallas because they run a 5 out offense that exploits his weaknesses, which is defending on the perimeter.

The way this deal could help add overall talent to the team, depending on what can done with Green or the pick. Whichever has more value should be flipped for a starter.

As far as Book being a PG, he's not a fulltime PG and moving him there would create a hole at SG. We need a combo guard, as Mainstreet said, which is what the modern PG's are turning into across the league.
McGee is unplayable against any team that can spread the court. Dallas glued him to their bench, he was wretched for them he is easily worse than Biz and Jock.
Hardaway is a black hole, and inefficient chucker who brings absolutely nothing else to the table. He and McGee are both on crappy deals.
I don't see this adding overall talent, unless Green blossoms.
This is a trade just to trade him.