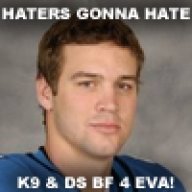 Joined

Apr 30, 2003
Posts

30,484
Reaction score

4,846
Coaching Staff:
Welcome to my final installment of this series. I wish I could have set up the first few of these like I did on the last few sections but oh well.
On to the topic at hand: Coaching.
I leave this final installment to be filled in by mostly YOU! Cause I know very little about the "in's" and "out's" of our coaching staff.
Coaches:
Head Coach
Ken Whisenhunt
Asst. Head Coach/Running Game Coordinator/Offensive Line
Russ Grimm
Defensive Coordinator
Bill Davis
Passing Game Coordinator
Mike Miller
Defensive Line
Ron Aiken
Defensive Backs
Teryl Austin
Assistant Defensive Backs
Rick Courtright
Tight Ends
Freddie Kitchens
Strength and Conditioning
John Lott
Quarterbacks
Chris Miller
Receivers
John McNulty
Running Backs
Curtis Modkins
Linebackers
Matt Raich
Special Teams
Kevin Spencer
Offensive Quality Control
Chad Grimm
Defensive Quality Control
Ryan Slowik
Offensive Coordinator(s):
Russ Grimm, Mike Miller, Ken Whizenhunt & Kurt Warner
A four headed monster will lead this team into 2009. With Russ Grimm and Ken Whizenhunt taking on the running game and Mike Miller and Kurt Warner taking on the passing game. Ken Whizenhunt will be calling the plays this year, while there is something to be nervous about in losing Todd Haley, remember Ken Whizenhunt was the offensive coordinator of the Super Bowl Pittsburg Steelers. They guy know what he is doing. You can figure to see Whiz and Grimm taking care of trying to find a running, and Mike Miller and Warner to keep a good thing going with our passing attack.
There will be a chance that the Cardinals will have too man chiefs and not enough indians when it comes to the offense. Everyone wants a piece of the pie when an offense looks this good on paper, and had the year it had last year. Expect Warner and Miller to try and build upon what was done last year. But also expect Whiz's more conservative approach to be pushed forward know that he has taken back the control of the offense.
Deffensive Coordinator:
Bill Davis
Mr. Bill Davis has a huge amount of wieght on his shouldered. Clancy Pendergast "prevented" himself from continuing to coach for the Arizona Cardinals. With the Super Bowl appearance Whiz was given the power over the team, and Whiz wanted HIS guys that he chooses to coach under him. Penergast was not one of Whiz's guys, and wanted to go in a different direction deffensively.
Enter Bill Davis who now has to take the pieces that Pendergast collected and use them to best fit his own defenisve philosphy. The best thing about Bill Davis is that he is on his "second chance" tour. He didn't do well for the Niners as a defensive coordinator, but many say he was only that position in title, and that Mike Nolan was really in charge of the defense.
Let's hope this second chance produces a coach with something to prove. Some coaches come back for a second chance at a position and blossom in the situation. See Bill Belicheck in New England, his first coaching gig in Cleveland was none too pretty.
With the atheletes the Cardinals have, I would expect to see a lot more zone blitz schemes, and for the pressure to be on and stay on.
Head Coach
Ken Whisenhunt
The Whiz got the Cardinals into the playoffs, and into the Super Bowl.
Does anything else need to be said ?
Calm, cool and collected. Whiz is an amazing professional. Rarely does he shown any emotion after a game whether it be excitement or frustration. He has delt with many complaints, attacks, and situations with his "star" players and has cemented himself as top dog. "Best for the team", and "competition" have been the words that Whiz float around the facility.
Whiz works well under pressure, and shows confidence in his decisions. Yet, he is accountable, he has stated when he has messed up, he talks openly about situation where he thought he could have done better, and that filters throughout the organization.
1. Professionalism.
2. Best for the team.
3. Competition.
4. Accountability.
Those are what I think of when Whiz comes to mind. He has done the impossible. He changed the thinking, the process, and the atmosphere of the Arizona Cardinals. This organization, wants to win, wants to do better, expects to do better, and have a new way of thinking.
All these changes, and "The New Cardinals" started before Whiz got here, the ideas where being thrown around, but once Whiz showed up, he pulled it all together, and made others walk the walk instead of just talking the talk.
Very happy to have Whiz, and hopefully for a long time.
That is it! I have written something up every Monday and Wednesday for the last 44 days. This Wednesday camps starts and there will be all kinds of things to talk about.
HOORAY!!!!
The 2009 season is ready to begin.
13 in 44:
QB:
http://www.arizonasportsfans.com/vb/f4/13-in-44-2009-cardinals-quarterbacks-136020.html
RB:
http://www.arizonasportsfans.com/vb/f4/13-in-44-2009-cardinals-running-backs-136157.html
WR:
http://www.arizonasportsfans.com/vb/f4/13-in-44-2009-cardinals-wide-recievers-136294.html
TE/FB:
http://www.arizonasportsfans.com/vb/f4/13-in-44-2009-cardinals-tight-ends-and-fullbacks-136386.html
OT:
http://www.arizonasportsfans.com/vb/f4/13-in-44-2009-cardinals-offensive-tackles-136643.html
OG/C:
http://www.arizonasportsfans.com/vb...inals-offensive-guard-amp-centers-136752.html
DL:
http://www.arizonasportsfans.com/vb/f4/13-in-44-2009-cardinals-defensive-line-136959.html
OLB:
http://www.arizonasportsfans.com/vb/f4/13-in-44-2009-cardinals-outside-linebackers-137053.html
ILB:
http://www.arizonasportsfans.com/vb/f4/13-in-44-2009-cardinals-inside-linebackers-137259.html
CB:
http://www.arizonasportsfans.com/vb/f4/13-in-44-2009-cardinals-cornerbacks-137337.html
S:
http://www.arizonasportsfans.com/vb/f4/13-in-44-2009-cardinals-safeties-137495.html
ST:
http://www.arizonasportsfans.com/vb/f4/13-in-44-2009-cardinals-special-teams-137592.html