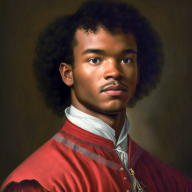 Joined

Sep 15, 2019
Posts

6,933
Reaction score

9,746
Location
Said it before 8 wins for a 2nd year coach is solid

I'm still firmly in the Kyler > Kliff camp in terms of most responsible for success this season. His running covered up a lot of holes on this team, but thats not a knock on Kliff either.

Cause I dont know if we have all the tools to really run his offense like he'd like.
But Kyler has his issues too and Kliff's dealing with it. So on the whole Kliff has done a fine job this year. He's learning on the fly and got 8 wins. Thats big.

Its just a question if we can deal with the physical teams of the division unless Kyler is truly running all over the field. Could we go back to the basics with Russell Wilson style and have Kyler as a game manager for a few years until Kyler is ready? Its possible with another coach sure.

However, I actually think what Kliff is doing works he just unfortunately has 6 games in the toughest division in football. Just not the level of knock back on this team with this defense and Oline. Meaning running the ball from traditional under center. The defense is also practices against our uptempo offense so much so I wonder if they are truly built to handle physical football.

I think Kliff wins 11 games in the NFC East, maybe 9 or 10 in the NFC South. Same could be said about the NFC North possibly.

Kliff works. Just a question if this division wears this team out or not. I dont know the answer. I know the guy who better have the answers is Keim.

Cause if we're going to be this spread team then GET HIM HORSES. If we're going that route then beef up that Oline on the interior and get a legit #2 WR. I really like Simmons he'll be good. However, that didnt so Kyler, Kliff or the offense any favors imo.

We've got no real YAC wrs for his offense and the Oline really struggles to create holes in the running game. Kyler is still just a 2nd year player so likely just not ready to carry a franchise yet.
Last edited: