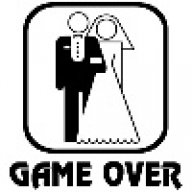 Chopped Liver Moderator
Super Moderator
Moderator
Supporting Member
Joined

Aug 19, 2005
Posts

44,908
Reaction score

9,653
In the interest of full disclosure, I need to start this series by indicating I was COVID restricted all year and did not see a game in person. On the other hand, I have time plus DTV with Sportspac, so I was able to record tons of games, like in the old days. I also had a few evaluators send me some clips of key sections of full field films. So I did the best I could for you with those limitations. Of course these evals will be impacted by Pro Days & the Combine. BTW the NFL is on schedule to hold the Combine March 1-7. The expectation is the virus will have peaked well before then. So, here goes what I've seen.

The Cards defense has a hole in the middle of its D-line. They had hoped Phillips would be the answer. In part because of injury, Phillips has been a non-factor. Fotu was a reach to fill the gap and has flashed occasionally, but looks inconsistent at best.

Thus Jordan Davis is a player of great interest to many Cardinal fans. Literally a mountain of a man, he is an anchor of massive stature. Coming in at 6'6" and 360 lbs, he is quite a load to move. That size has made it very difficult to maintain peak condition. This lack of conditioning has limited Davis to about 25 snaps a game. The rumor is Georgia was unable to persuade him to improve his stamina. Many talent evaluators would tell you this rarely changes just because a player moves to the NFL. So do you want to use a first round pick on a part-time player? Oddly I'm betting someone will before the Cards select him. The reason is simple. Davis may well be the only serviceable DT in the draft. Don't get me wrong. Other DTs, especially underclassmen, could well be elevated. The Cards would be taking a huge risk if they go that route in round 1.
Direct quote from Davis after the game.
Jordan Davis said:

"I'd say we wasn't as conditioned as we should have been, especially on my part," Davis said. "And definitely this week we've been working hard. Coach Smart has been working us hard. And actually I'm about to go run right now after this meeting."

Davis had four solo tackles against Alabama but the Tide finished with 536 yards and 41 points, both season highs in Georgia allowances by wide margins.

"I had to look at myself and realize I wasn't doing enough," Davis said. "I try not to let things get to me and affect me like that, but that game, it definitely stung a little bit. Because obviously every game you go into you expect to win. And not winning that game and the SEC Championship hurt a little bit. But we knew we had a new opportunity. And with new opportunities you have a chance to be different."
What did he do from the SEC Championship game? Came in 15 pounds lighter, (in about a month's time) doing what he was supposed to do and had a really good game.
So I'd take him where we draft in the 1st round and not look back. I personally think he will be gone before we pick anyway, but I can dream.