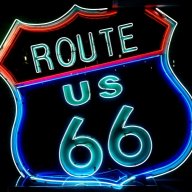 Cruisin' Mainstreet
Supporting Member
Joined

Oct 19, 2003
Posts

108,541
Reaction score

47,702
How so? It's happened before and teams have usually passed the player by when it does. And when the team takes the player anyway, they're regretted it. Just ask Boston about Jon Barry or Dallas about Kiki Vandeghe or Vancouver about Steve Francis or Charlotte about Kobe.

But that's beside the point anyway. I know this opinion isn't shared here but if you can't check the player out in any way it's extemely foolish to draft him. Bender should have taught us that lesson and this situation was even more extreme since we couldn't even get his medical records.
There is a flip side for a team not drafting a player they want even if he says he will not play for them, like drafting a player they don't value as highly, e.g, Jalen Smith.
Generally speaking, most NBA players that refuse to sign with a team are later traded to another team for a first round pick(s) or other compensation.
The Suns received a first round pick in trade for Jayson Williams. He didn't want to play for Phoenix.
Karl Malone wouldn't work out for the Suns. They passed on him and drafted Ed Pinckney.
I think Dallas and Charlotte did okay. What if Kobe had played for Charlotte? It would have been a home run.
Drafting players in professional sports always comes with some risk. There's no guarantee that any given player will sign, because, of course, they have no obligation to do so. The exact regulation va
www.thesportster.com