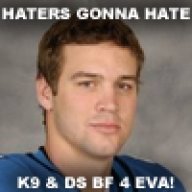 Joined

Apr 30, 2003
Posts

30,484
Reaction score

4,846
2013 Season Re-Cap & 2014 Offseason Preview
Happy New Year!
What a year for the Cardinals. It started off with a HUGE house cleaning where we saw, Ken Whisenhunt, Ray Horton, Bill Bidwill, Rod Graves, Russ Grimm, Adrian Wilson, Beanie Wells, Kevin Kolb, and eventually even Levi Brown leave the organization. It ended with Bruce Arians, Michael Bidwill, and Steve Keim putting there personal stamp on this organization with a roster that won 10 games, and may have fielded the most competitive team in Arizona Cardinals history...yes, you read that right.
I will give the nod to Steve Keim at this moment, and he has shown the ability to build a roster. Bringing in John Abraham, Karlos Dansby, Eric Winston, and drafting Cooper, Matheui, and Ellington is a good
first year
for the new GM. Even getting rid of Levi Brown. Gets him an "A" for this season, but he sure has a very challenging offseason in front of himself. If I will say one thing about Keim, is I believe he will try to do all he can to give his coaches the talent they need to win, and that is a change from past years. And, I say that last statement with my nose in the air, but I state it as fact, not opinion.
Coaching
Grade:
A
Big Moves:
Hiring Bruce Arians, Todd Bowles, Tom Moore, Tom Pratt, Harold Goodwin, etc., etc. & Firing Russ Grimm, and Ken Whisenhunt.
2014 Offseason:
What to do if Todd Bowles becomes a Head Coach.
Taking a 5-11 team, that didn't have a QB at the beginning of the year, whose coach from the season before lost the locker room, new GM, new everything, in the toughest division in the NFL, and produced a roster that ended up with 10 wins.
What else needs to be said ? Arians wasn't the sexy pick, and Todd Bowles replaced Ray Horton who is a very good defensive coordinator in his own right, but they were the right guys for the job.
They brought in Carson Palmer, and he solidified the position that was horrendous for the past 3 years.
Harold Goodwin solidified the position offensive line........SOLIDIFIED THE OFFENSIVE LINE. So, that in itself is a minor miracle.
Todd Bowles kept the status quo on defense, keeping it at an elite, top 10 defense.
And the list goes on, but the point is made. This is a good and promising coaching staff. Yet, I want another year before I feel confident. Can they consistently keep up this type of play, and production ? What will happen if Todd Bowles leaves ? We will see, but unless Bowles leaves, I don't see too much changing on the coaching staff this season, and that is a good thing.
Quarterback
Grade:
B
Big Moves:
Signing Carson Palmer, & cutting Kolb, Skelton
2014 Offseason:
Drafting a quarterback of the future in the 1st or 2nd round of the 2014 draft.
Carson Palmer is what he is ability wise. He is a solid QB, and that was driven home by 24 TD passes, and 22 INT's. Yep, that is Carson Palmer in a nutshell. He has veteran and leadership intangibles, and is a calm leader for the offense. After three years of Anderson, Skelton, Hall, Lindley, and Kolb, Carson Palmer gave this organization a chance to win, and 10 wins proves he has enough in the tank to take this team where they want to be. With the defense this team has, yes, Carson Palmer can win a Super Bowl with the Cardinals.....it won't be easy, or pretty but it is possible, IMO.
Stanton? Good job with the clip board, and mustache. Lindley? Get off my team.
There is absolutely no way the Cardinals are going to bring in a QB in free agency. Palmer is currently the starter, and Stanton is currently the backup. Ryan Lindley is holding the spot that will be filled by a draft pick, or a QB with
more upside, IMO.
Free Agency:
No one
Draft:
The more I look at the upcoming draft, the more I think the Cardinals are going to lose out on the opportunity to chose a QBOF, yet you never know. But, QB is at the top of the list when it comes to the draft.
- Teddy Bridgewater, Louisville (Round 1):
He will be the 1st pick off the board. Best QB in the draft, IMO.
- Blake Bortles, Central Florida (Round 1):
I like this kid, and especially for where we are drafting. Good size, good athletic skill, and a good arm.
- Derrick Carr, Fresno State (Round 1):
I am trying not to see his brother, but they are a bit too similar for my tastes. I would not be upset to see Carr come to Arizona but I feel Bortles would be a better pick.
- Other round 1 possibilities.
I am not a fan of John Manziel who I feel is too small for the NFL, and while highly gifted athletically, his mental state has me thinking Matt Leinart. I am not on the Brett Hundley hype machine either, and he reminds me of Mark Sanchez a little too much. Finally, there is Tajh Boyd, whom I will admit, I didn't see a lot of, and may end up being on my want list by draft time.
- Zach Mettenberger, LSU (Round 2):
Playing under Cam Cameron did this kid some good. He has good size, and ability, and all kinds of potential. He is currently hurt, but the Cardinals could care less because he would not be starting in 2014. Maybe his injury has him slide, and the Cardinals go LT in the 1st round, and pick up Mettenberger in the second round. That would be a good thing, IMO.
- A.J. McCarron, Alabama (Round 3):
I don't think McCarron will be there in round 3, but if he is, this is a good chance to take on a player that has shown the ability to play QB at a high level, and at a consistent level. McCarron is a "Johnny - 75" player". In the Madden football video game, skills are rated from 0 to 99, but in reality they are rated from 50 to 99 for needed skills at the position, McCarron is rated 75 for all needed skill, IMO. For a 3rd round pick, he could be at worst a career backup.
Runningback
Grade:
B+
Big Moves:
Drafting Andre Ellington & Cutting Beanie Wells
2014 Offseason:
Do the Cardinals re-sign Mendenhall ?
As it stands right now the Cardinals would be entering 2014 with: Andre Ellington, Stepfan Taylor, Ryan Williams, and Alfonso Smith (RFA). There will be the decision about bringing Rashard Mendenhall back.
But, lets talk about what the Cardinals have in hand. Andre Ellington is a special player, and the best thing I heard about this upcoming offseason is that Marshall Faulk has offered to come and work with Ellington. To say Ellington could be the next Marshall Faulk has been on the tip of my tongue all year, but Ellington doesn't have Faulk's size. The skill, yeah, Ellington does have the skill. He can run, he can catch, and he has the ability to do both extremely well. In 2013, he was an A++ player, who started out as a rookie. It will be interesting what Ellington will do with a full offseason under this belt.
Now this is where there are a lot of opinions about the position. I really like Stepfan Taylor. He does a whole bunch of things well for the Cardinals, and he is only a rookie. He blocks, he catches, he plays RB, he plays FB, he runs with power, and is pretty good in short yardage situations. He was drafted in the 6th round and has a very low salary, and cap hit. As your 2nd or 3rd RB ? What else can you ask for ?
Then there is Ryan Williams. It is put up or shut up time. If he could be our 2nd RB and spell Ellington that would be great. If he cannot, he has to go. Alfonso Smith is what he is, and a cheap RFA, special teams, and decent pass blocker is what he is.
Free Agency:
- Rashard Mendenhall:
We know what we have in Rashard. I have no problem re-signing him, but I also don't have a problem not re-signing him.
- So Many Options:
If the Cardinals go looking for a veteran option at running back there will be the stereotypical veteran running backs looking for work that have lost a step or two available. It is all about price. Darren McFadden, Donald Brown, Ben Tate, Rashad Jennings, and James Starks to name a few.
Draft:
I don't see anything happening in the draft at this position before the 4th round, honestly. I don't see the need. Furthermore, there is no running back that is jumping out at me, at this time. That will eventually change, I am sure of it. Its just not a need for this team, and when I say no need, I mean NONE.
Wide Receiver
Grade:
B
Big Moves:
Cutting Early Doucet
2014 Offseason:
Larry Fitzgerald's contract, what to do at the #3 WR spot, & competition at the "speed receiver spot"
This was a good year for the receivers on this team. Michael Floyd received the torch from Fitzgerald as the man on offensive. I hated the Floyd pick at the time (Cordy Glenn), but he has really turned it around, and has become a big time player. I felt this team needed a big bodied receiver that would make the big time clutch catches when needed. Floyd has turned into that player, and he has really shown why that is such a big need in the NFL. Floyd may not get a lot of YAC, but he knows how to find the 1st down marker, and make the clutch catch.
Fitzgerald may not be the statistical leader on this team, but he still is a big part of what the Cardinals do. Teams still show him a TON of respect in coverage. 82 catches, 954 yards, 10 touchdowns, and learned a couple new positions. Thanks. I will take that ALL DAY LONG. Prediction ? He has a HUGE year next year for this team. BTW - his hands are still amazing.
Andre Roberts, Gone. Thanks for the solid years you brought to this team but he has one too many drops, and its was glaringly obvious he doesn't fit this system.
We will see Jaron Brown back, who is perfect for his role. He is the 3rd/4th WR that comes in, and will make the one to two clutch catches he is asked to haul in a game. Not to mention he costs practically nothing.
I do like the Cardinals using Patrick Peterson as the 5th WR, and then there is Andre Ellington that can also be a "5th WR" thus why have 5 wide receivers ?
I have no problem with moving Jaron Brown up to the 3rd wide receiver spot, and then have the Cardinals setup of battle in training camp for speed. The team already has Brittan Golden on their roster whom has speed but not too much size, and Teddy Williams whom is coming off a leg injury so if he loses a step he will lost his job, IMO. Yet, the Cardinals will be looking at speed and possibly a slot/3rd WR type.
Free Agency:
- Golden Tate:
He won't be going anywhere, Seattle will resign him, but you never know. He is one of those guys that might be "lost in the shuffle". He annoys the hell out of me, but if he was on my team ? Different story. Never gonna happen, but he is on my list.
- Jacoby Jones:
I think the Ravens would be nuts to let this guy go. A decent receiver, but a deadly Kick Returner. His speed is unquestioned. His price will be the wildcard.
- Tedd Ginn, Jr.:
I think the Panthers would be nuts to let this guy go. He has a very quiet year, but a year good year. He still has amazing speed, and his hands are finally catching up to his feet. Another good kick returner as well, and again the price will be the wildcard.
- Emanuel Sanders:
Not really a fan of this player. He knows Bruce Arians system, but he is not as fast as you would think, and his hands are not as good as you would think. But, he is used as a burner in the league, so I guess he is.
- Brad Smith [Jets]:
Good speed. A decent receiver, and has a lot of skill doing various other things on the field. He may be worth bringing in for a look.
Draft:
The Cardinals looking for a speed wide receiver, but if what was seen during the 2013 season shows anything about how they will go about it, it is not going to be a top pick in the draft, MAYBE round three....maybe.
- Odell Beckham, Jr., LSU (Round 3):
A little high for a a 3rd round guy, but Beckham has what the Cardinals are looking for. A wide receiver that can stretch the defense vertically. He can return kicks, but where the Cardinals need him, and what his role at LSU has always been is a player that can give you "chunk plays".
- Josh Huff, Oregon (Round 3):
A little high for a a 3rd round guy, and a little undersized. He is more of a slot guy, but he has speed along with quickness to stretch defenses. If it were between Beckham and Huff, the Cardinals would pick Beckham, but Huff sitting alone, or where to drop, he is a canidate for the speed receiver position.
- Tevin Reese, Baylor (Round 3-5):
Again, the Cardinals are not spending a 1st or 2nd round pick on a WR, and it would have to be something special if they were to spend a 3rd round pick. Reese, is the type of player the Cardinals are looking for. Reese has the main thing the Caridnals want, big time speed. His size will make him a slot receiver but as we have seen with Brittan Golden that is not a problem in this offense.
- Jalen Saunders, Oklahoma (Round 5-UDFA):
I have already seen this kid's name up on ASFN and for good reason. The biggest knock on the kid is his size. He is small. Yet, his speed is top of the line. His role in the NFL would be the same as it was in college. Stretch the field, and go deep.
Tight End
Grade:
C-
Big Moves:
None
2014 Offseason:
Upgrade the position from top to bottom
Rob Housler ("The Dude") will be back next season because he is cheap, his cap number is less than 1 million. Rob Housler improved this year, but he is still inconsistent. He is never going to be an elite TE, he is never going to be a #1 on the roster TE, he is never even going to be a good recieving tight end. Why? He is just no that good of a football player, especially mentally. It won't hurt the Cardinals to cut Housler, it won't hurt them to keep him. Jeff King is gone. Kory Sperry should be gone. Jim Dray is worth re-signing and bringing into camp. Arians likes him as a player, and while he is not start quality, he is solid. If he gets beat out in camp, it is not going to hurt anything. Then there is Jake Ballard who is a RFA for the Cardinals, and I would love to see Ballard back. Decent blocker, good pass catcher, but a big body. The Cardinals, while Arians is running the show, will have 4 tight ends on the roster as the norm. Going into next season with Housler, Ballard, and Dray is decent. That will get the job done, but a coach who loves using the tight end position is going to improve this position. For all the grades I will give out, I think this one nails this position for the year. This group got the job done, but barely, and without anything extra. Again, changes are coming, and I believe the tight end position is going to have some oppourtunity for a team who needs improvement to get just that.
Free Agency:
- Dennis Pitta:
The Cardinals would have to pay up for Pitta, but if the Cardinals think the tight end position is important enough, then Pitta is your guy. He has very good hands, is a great receiver, and adequate blocker. The Ravens should re-sign him, but can they ? Do they have the money ?
- Scott Chandler:
This guy is the king of the big bodied, blocking, and can catch here and there type tight end. Think Jeff King, Jake Ballard, etc., etc. He would be an upgrade for the Cardinals, and there is a good chance he would not cost much
- David Johnson:
Arians knows David Johnson from his days in Pittsburgh. Johnson came out of college as a fullback, and Arians made him a tight end. He blocks very well, and is a decent reciever. Not to mention he can play FB as well, and is familiar with Arians system. Good chance he will be a Cardinal
- Bear Pascoe:
Just a big, big tight end who can really block. After being in the league for 5 years he has shown the ability to catch a pass here and there as well. Pascoe is NOT going to cost a lot of money, not in the least. It is a matter of whether he fits Arians system, but he would instantly improve the blocking on the edges of the offensive line.
Possible Cap Casualties:
- Jermaine Gresham:
The Bengals drafted Tyler Efiert last year, and I cannot see them spending the money on Gresham who has been a good tight end, but not the elite tight end that Cincy was expecting. Very good chance he hits the market at some point this offseason.
- Zach Miller:
The Seahawks have enough tight ends, and salaries to take care of. It will be a numbers game for Zach Miller, whom unless there is a freak offseason injury, will be available this offseason. Good reciever, that can go out and run routes, and a good blocker as well.
- Marcedes Lewis:
There is no denying the athletic ability Lewis has. He can catch, block, and has the size you want. Playing for the Jags you wonder if it is the enviroment or his work ethic that is lacking with Lewis. He has never come close to being what people thought he would be. He may become available, and available for cheap. We know the Cardinals love 1 to 3 year deals, and this is a player that would be perfect for that type of contract.
- Owen Daniels:
When it comes to Daniels, who is very good at all tight end skills you look for in the NFL. Good block, good pass reciever, good hands, and can do a little bit of everything, but he has been injured the last few years, to the point where he might be done, especially at his age.
- Jacob Tamme:
Between Scott Chandler, and Jake Ballard would be Jacob Tamme. He is a faster Jake Ballard, who can block a little better as well. There are one too many tight ends in Denver, and Tamme may be the odd man out.
Draft:
This is the first of two wildcards in this draft. If there is not a viable OT, or QB at pick 20, they might take a TE. Heck, they might take a TE in any round of this draft. It is a need, and any player currently on this roster can be improved upon.
- Eric Ebron, North Carolina (Round 1):
Great speed, but small size. Yet, that is the NFL today. A smaller TE that can learn to block better via technique is worth the pick if his receiving skills are worth it.
- Jace Amaro, Texas Tech (Round 1):
Little slower than Ebron, but more polished receiver when it comes to routes, and hands. Another player that would have to learn how to block, but has better size to work with. If both Ebron and Amaro are on the board, I see Amaro being the guy, if they go that direction.
- Troy Niklas, Notre Dame (Round 2):
Just declared. 6'6" and 270lbs means he has the size an NFL team is looking for. Good hands and a red zone threat. But, he is young, and raw. He reminds me of Jermaine Gresham, so I don't think he is a big play guy, but he could be a solid TE
- C.J. Fiedorowicz, Iowa (Round 3-4):
I like this kid. I think he is the tight end that the Cardinals should key in on for this draft. Better receiver, and athlete than given credit for, a better blocker than most, and has good size. If he is sitting there at round 3, then he is a Cardinal....at least I hope. LOL.
- Marcel Jenson, Fresno State (Round 4-5):
Jenson is a raw prospect. He would be project but has the skills, and size you want for the NFL.
- Joe Don Duncan, Dixie State (Round 5-7):
Enter the small school wonder. I am not really sure why he is on my list. He is a sleeper, a good athlete, and has decent size. But, if he impresses at the combine, and Senior bowl his stock will go up, and then I don't think he is as good as the other TE higher up in the draft, but he can play. Now, why is he on the list. He is a H-Back, TE hybrid, and Arians drafts those types of players. He had 71 catches, 1,045 yards, and 13 TD last season in college. So, yeah, the kid can play the position, and catch the ball. Boom or bust.
Offensive Line
Grade:
C
Big Moves:
Trading Levi Brown, Cutting Adam Snyder, Drafting Jonathan Cooper, Signing Eric Winston, Signing Paul Fanaika
2014 Offseason:
First let me put down my "hatin' hat". OK. Find your 2014 left tackle. Offer Daryn Colledge a pay cut, and if he doesn't take it, cut him, and find your right guard. What to do with Eric Winston, and Bobby Massie. Create competition, by bringing in more players.
Ok,ok. While there is absolutely no way, anyone, is going to convince me Daryn Colledge should be payed +7million against the cap in 2014 to play right guard for the Cardinals, I am open to offering a paycut scenario to Colledge, and putting him at right guard. With that statement out of the way, it is refreshing that after writing up these (and it is a lot of fun for me to do this, it is not "work") over views, that I can say the Cardinals are working on improving their offensive line. Look at all the moves, and work they did over one year's time. I am a believer that "offensive line continuity" has gone the way of a running back that needs 30 carries a game. It is not going to happen, and it is an obsolete philosphy for the modern day NFL. If you can get continuity, GREAT, but it rarely happens. What you need is talent, and you never know until the man is in a game how well he will do at the position. The previous regime's mantra seemed to be status quo, since they rarely did anything to improve the position other than drafting Levi Brown, drafting Potter and Massie in a panic, and over paying for sub-average talent in free agency. Bradley Sowell by talent, or attitude started the turn around for this offensive line this year. At the beginning of the year it was more of the same. Our QB getting killed, our running backs with no where to go, and our offense completely worthless because no one was getting blocked. It did not take long for Levi Brown to go from elite, to expendable, and was out the door before mid-way through the season. It was time......four years ago, but the deed is finally done. He was a bad fit. Jonathan Cooper going down was a kick in the pants. He is a different type of athlete than Cardinals fans are used to seeing on their offensive line. This kid can play, wait till next season, and we will all see how good he is. More on the after effects of this injury below. Daryn Colledge was servicable, but continues to be the player he always has been. Which is the ability to be the worst player on a good line. If we come into 2014 and Colledge takes a pay cut, and he steps in as the right guard, AND is the "weak line" he should thrive in that role because he always has. Again, no problem bring Colledge back, but not at +7mil against the cap. Lyle Sendlein will be back at center, and I have no idea why the Cardinals will pay him more than some other free agents that will be available for less, and be better players, but that is what they will do. Sendlein is fine, and it is not the time to look into the future of that position, since there will be plenty of time for that next season. Finally there is Eric Winston, whom I could see bringing back at a fair price, but I am also a Bobby Massie fan, so I have no problem with Massie playing there next season. Yet, if WInston is resigned, then I would suspect Massie will be trade bait this offseason. Why keep the kid around with three other tackles when you can get something for him ?
So, last season I talked about how hard it is to build up an offensive line. When the cup board was as bare as it was going into 2013 it seems impossible that the situation would ever be fixed. Cause even after you get a starter in place at a position, then you have to worry about depth. That is why the Cardinals get a pat on the back for the work done last offseason. Left tackle is up in the air, but the backup LT should be taken care of with Nate Potter, or Bradley Sowell. Jonathan Cooper is the left guard, and will be backed up by Earl Watford, or Paul Fanaika. I am not sure Mike Gibson will be here next season as the back up center, I wouldn't mind it tho, but the Cardinals had at least one center on the practice squad at all times last season, thus I believe that is where next year's backup will be, and who knows who it will be (I did like Phillip Blake out of colledge and we have him signed for this years's camp). Right guard could end up being Daryn Colledge, Paul Fanaika, Earl Watford, or even my dark horse Bradley Sowell. There is plenty of talent to say we have a right guard for next season, and depth. Finally, there is the right tackle position. Erice Winston may be resigned, Bobby Massie could start there, and even Bradley Sowell can end up at that position. Again, starter and depth. Thus after one season the Cardinals go into next season with 4 out of their 5 offensive line positions in good to decent shape........strong words, but I am confident in them for once. Thus if you look at things? Get a left tackle, and you are more or less good for 2014, IMO. Of course, that doesn't mean the Cardinals can take advantage of other oppourtunities, but the extreme need that seemed like it was at every position going into 2013 is no longer there. The progress and the amount of progress can be seen in two ways, the first holding some wieght, is the performance of this line against the Rams in week one, and later on in the season. You could see the improvement right there. The second, is that this offensive line has (and this carries zero wieght,
) had a F grade for at least the past 2 seasons, and now to go up to a C? Yeah, this is a big deal, and a huge success for the Cardinals.
Free Agency:
- Brandon Albert:
I have bought into the thought of the Cardinals going after Brandon Albert. Yes, there is hand wrining involved because the Cardinals are not getting Albert on one of there team friendly 3 year deals, and Albert has his warts, injury prone, 29 years old, wants big money. He is a risk because he would be the type of contract that has KILLED the Cardinals in the past. Big money, with a lot of years (+4), big signing bonus, and injury prone. Yet, all that being said, this guy can play the position at a top 10 level. He instantly comes in and is our best lineman. Putting Albert, and Cooper on one side of the line would be putting a done stamp on both positions. At first when this topic was brought up, I gave it 0% chance of happening, but I feel that Albert is in the plans in Arizona and those odds are 50/50. If they can do it, he is worth the risk, and could make this offensive turn the corner.
- Eugene Monroe:
Monroe really scares me. No doubt the guy can play the position, but I don't know if the skill is as good as advertised. No to mention this was a contract year for him, and had really been up and down till this season. Yet, he has the measurables, and is only 26 years old. A 26 year old upgrade at the position is without a doubt intriging, but he is a risk. What happens when he gets his contract ? Not to mention there is a very high probability Monroe is re-signed by the Ravens.
- Jordan Gross:
A little overrated, and there is no way he becomes available. But, if he is, he is a step down from Albert and much older than Monroe but head and shoulders above anything the Cardinals have now. The biggest flag on Gross ? He is 33 years old, so the tank is more empty than full. You would hope he would come at a lesser price. Not to mention I think Panthers will re-sign him.
- Anthony Collins:
He is the backup OT for the Bengals. He has played both RT and LT for them with some sucess. Collins would be a feather in Keim's cap IF he can sign him to one of those 3 year, team friendly deals. I wouldn't want Collins to be locked up for 4 to 5 years because he has been a career backup at this point, and who knows what happens to the 28 year old if he gets a big money, long term contract. He would be an upgrade that is for sure, and is better than a lot of other options, but he is not the player to "do whatever it takes" to bring in and land. He is an option, but it would take some tact to get him in here under the right circumstances. What I am getting at, is Collins would be a nice addition, but the gain would not be enough to break the bank for, IMO.
- Jared Veldheer:
Not a fan. The incedible bulk part two. Left tackles are hard to come by in this league, and the Raiders have made no effort so far to resign Jared Veldheer. There is a reason. He is not that good. The situation with Jared Veldheer is much like Eugene Monroe but instead of coming into the offseasn on a hot streak, Jared Veldheer is coming in off a lackluster season. Yet, he is 26 with a lot of football ahead of him, I'll let our 256 offensive line coaches get together and determine if he is worth a look. Something tells me he is not coming to Arizona, and thank goodness for it.
Draft:
Left Tackle is at the top of the list for the Cardinals, and in the past few years, there has been a lot of sucess with athletic offensive tackles, thus I believe if the Cardinals have the oppourtunity to land one they will. The bummer ? Not sure the right guy is going to be at pick #20, but there will be good prospects throughout the draft.
- Jake Matthews, Texas A&M (Round 1):
Uh, yes please. The offensive tackle stud of the draft. Has the measurables, the technique, the ability, and everything you want when you pick a 1st round tackle to plug into the most important position on your offensive line. If people want to nick pick, he doesn't play with a mean streak, and his run blocking is not top notch, but those things go by the way side when his pass blocking is top of the food chain. He won't be there at 20, he won't be there at #5 either. But, you never know.
- Greg Robinson, Auburn (Round 1):
The big name rising up the charts. He makes me a little bit nervous because of his size. He has very good athletic ability, and is a better run blocker than Matthews, but in the NFL you need a guy that can pass block before anything. You need the guy on 3rd down that locks down the pass rush and allows the offensve to go 5 wide and move the chains. Robinson is good, he is quick, but good enough and quick enough for Aldon Smith, Robert Quinn, or Bruce Irvin ? That is the risk for Robinson. If he is there at 20, which he will not be, do the Cardinals take him. Hell, yeah they do. But dare I say boom or bust.
- Taylor Lewan, Michigan (Round 1):
He started at or near the top of a lot of draft board, and has been slowly sliding down the charts. A little light weight wise, but these days that is not a bad thing (Tyson Smith, Dallas). A four year starter at Michigan, a very good run blocker, and good pass blocker. He has an attitude problem, meaning he plays with a mean streak that sometimes gets a flag thrown. That doesn't particularly bother me as long as it is not a distraction. In my opinion, finding a left tackle is so important that with the high possibility of Lewan being there at #20, that if the Cardinals staff like him, then I say draft him, and bring him in. He is a risk, but there are going to be very few "sure things" at pick #20. No Patrick Petersons, or Jonathan Coopers. Thus while there are many who don't like Lewan, I think that with oppourtunities to land left tackles being so rare, you draft the guy and take the risk for the sake of oppourtunity. Muscle can be put on, technique can be learned, and maturity can be found.
- Just got rid of Levi Brown:
So, there is a reason some tackles are not on this list.
- La'el Collins, LSU (Round 2):
He is a big guy, but if you watch him he can really move for his size. He was really good in pass protect for LSU. Arians loves players that are versitile, thus if a guy has that ability to play tackle or guard, he will be valued by this current regime. Paul Fanaika shows they are going to try tackles at guard. Thus a player like Collins is a "at worst" pick. At worst he can play guard, or be depth. In the age of the new CBA, a 2nd round pick carries a very team friendly price. If there is no tackle available worth the #20 pick, a player like Collins in the 2nd round would be a great prospect to bring in. My concern is his size translating to the NFL, but drafting Collins would be a good pick to try and solve the LT need at that point in the draft.
- Zack Martin, Norte Dame (Round 2):
Sometimes the stereotypical, no frills, nothing special, lunch pail types are the guys that get the job done. Martin is just a good offensive lineman with solid skills. The knock on him? Not big enough, and we have seen with Nate Potter that size can be a problem. Not to mention he is projected for the second round. I put him on here because he is a good player, that is a good athlete, and a guy that has shown he can pass protect, but at the second round he barely made it on the list as a player the Cardinals need. I am on the fence to even think about drafting him, but he shows enough to at least be brought into the conversation.
- James Hurst, North Carolina (Round 2 - 4):
Comeing off a broken fibula Hurst is a end of the 1st round/2nd round talent. The problem with Hurst is size (which if you remember with Cooper that may be a philosophy situation with the school he played for), but I think Hurst can put more on his frame. If there is one thing Hurst can do, it is pass block. His run blocking needs A LOT of work, but if the Caridnals draft Hurst, he is going to need some time to develop anyway. He has the size, the ability, and the skill to play in the NFL, but the risk is he is coming off injury. If I am the Cardinals and he is there in the second round, I take him and don't look back. Without a doubt my sleeper pick for the left tackle position.
- David Yankey, Stanford (Round 3):
Yankey is a good football player. His technique, and head make him a better player than his body allows him to be. He is very solid in both pass and run blocking. Can he get stronger in the NFL ? Does he have enough natural skill to get the job done ? Mentally he is everything you want, but physically you never know. He can play guard, or tackle so the versatility factor is there. His name should be in the discussion.
- Corey Robinson, North Carolina (Round 3 - 4):
This Robinson is like the other Robinson. Corey Robinson is a big guy, but with good feet for his size. He is not as skilled as Greg Robinson, and again, how well Corey Robinson can translate to NFL speed is the big question. He is a bigger risk but at a lower round. If he falls and is sitting there in the 3rd round, the may be a Cardinal. He would have to learn better technique to deal with the speed rushers in the NFL. So, pretty much, this is close to a Levi Brown type as I will get.
- Xaiver Su'a-Filo, UCLA (Round 4):
Its the 4th round, and things have not gone the Cardinals way. Nothing in terms of a left tackle or even a prospect has been there for them. Su'a-Filo, is a guy worth the risk in my opinion. It is a reach, a big reach, in logic, but he is high character, high quality, versitle, and has played a lot of left tackle at UCLA. I think the game may be too fast for him at left tackle, but why not try. "At worst" he is a depth guy that can play tackle or guard.
Season Review/Offseason Preview Defense:
http://www.arizonasportsfans.com/vb/f4/2013-review-2014-preview-defense-204165.html#post2950957
Last edited: