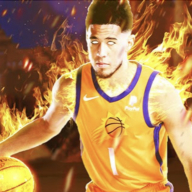 Working from home. Missing my free coffee!
Joined

Jan 3, 2003
Posts

18,220
Reaction score

7,527
Location
Yeah, but I think we'll find out someday (or not) how much control Keim and Michael were exercising over who was playing where, especially in their last season as the wheels started coming off. It started with Wilks, who bristled under the micromanagement, and then continued and maybe intensified with Kliff, who didn't know any better.

Keim was obsessed with re-creating Dansby and Washington and likely would have resisted that kind of experimentation.



Ertz is 33 years old and coming off a season-ending knee injury. He likely won't practice much in training camp or play in the preseason. He's unlikely to be on the roster in 2024. If McBride isn't getting at least equal snaps with Ertz, it will be a total miss by this coaching staff.

Young and backup QBs love tight ends because they're the biggest and closest targets. Expectations for this offense should be really low.
It looked to me like McBride was slow out of the gates, but was becoming a decent TE by end of the season. I think he will be OK.